A Great Online Presence is Dependent on Great Data
Build a better customer experience with accurate and consistent product data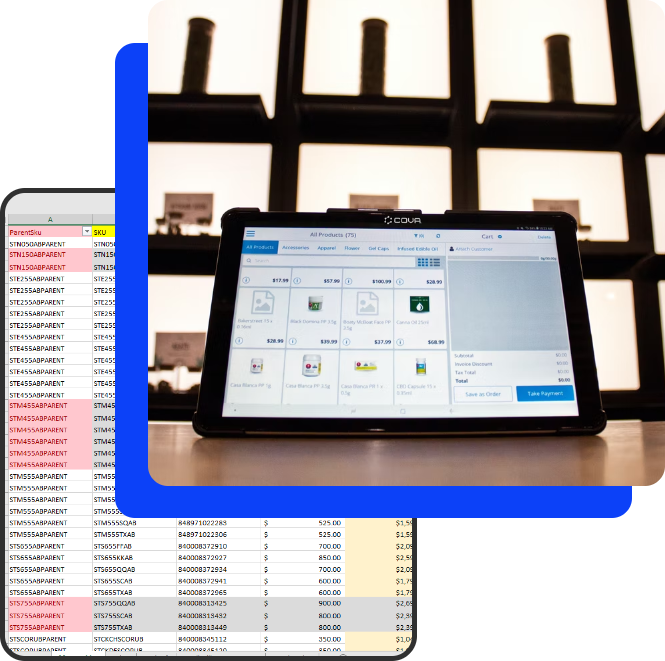 Product Data Management
A data administrator's primary job is to ensure that product data is available, protected from loss and corruption, and easily accessible as needed.
Administrators use specialized software for data management
Fundamentals
Correctness
Relevance
Understandability
Manageability
Skills Required
Strictly Organized
Analytical
Communicative
Tools Used






Online Marketplace Listing
A Marketplace Specialist creates, manages, and optimizes listings and inventories for all marketplaces such as Amazon, e-Bay, and Walmart.
Specialists also monitor, analyze, and report metrics and sales.
Fundamentals
Merchandising
Online Marketing
E-commerce Experience
Attention to Detail
Skills Required
MS Office Proficiency
Logical thinking
Communicative
Tools Used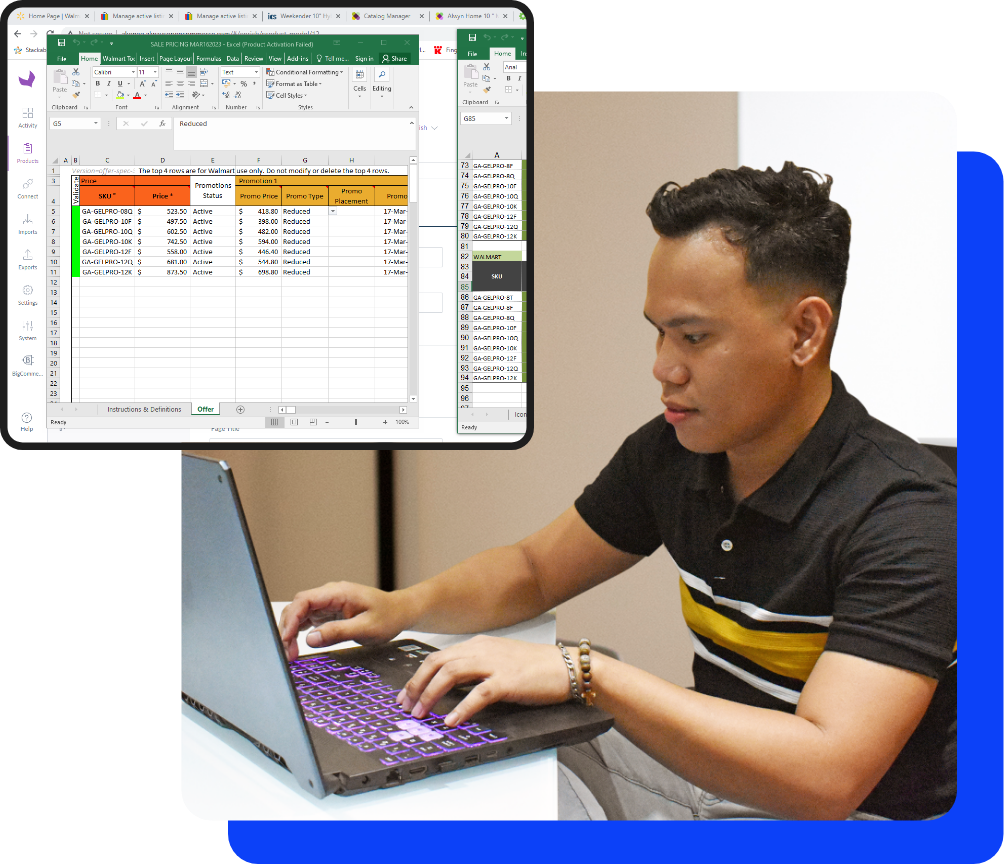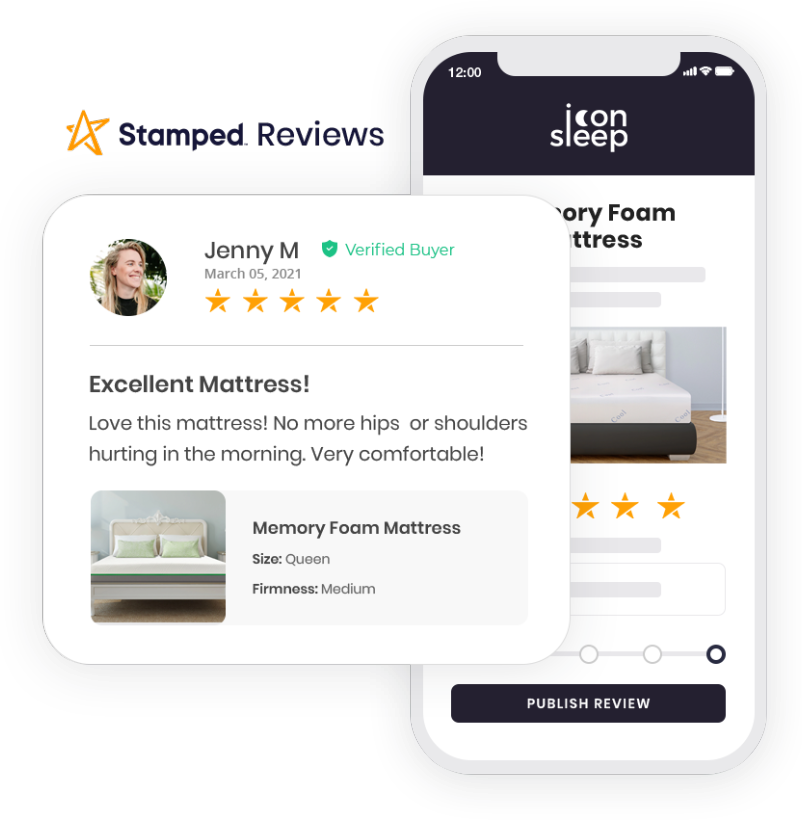 Your product data speaks for your brand. Make sure you're telling the right story.
Develop accurate product information
Always Open Commerce helps you in providing your customers with high-quality data that are complete, timely, and relevant.
Establish consistent messaging across all your products
We help you create a compelling customer experience by establishing clear and cohesive product information.
Integrate your data for improved flexibility
Our data handlers will help you in platform integration and data transformation, improving the overall performance of your business.
Manage and govern your data with ease
We'll help you implement your data management goals and strategies, make recommendations, and provide timely assistance.
Expand your reach through our Marketplaces.
Always Open Commerce helps you sell anywhere and anytime with our Online Marketplace Listing. With this Always Open Commerce-exclusive service, you can expand your market radius, bring visibility to your brand, increase your margins, and meet your customer's expectations
Together, we'll make a difference in your business. Fill up that contact form and let's get down to business..
Get Started Today
We offer a risk free month trial for qualified new clients. No upfront payment required.