WooCommerce to BigCommerce Migration Service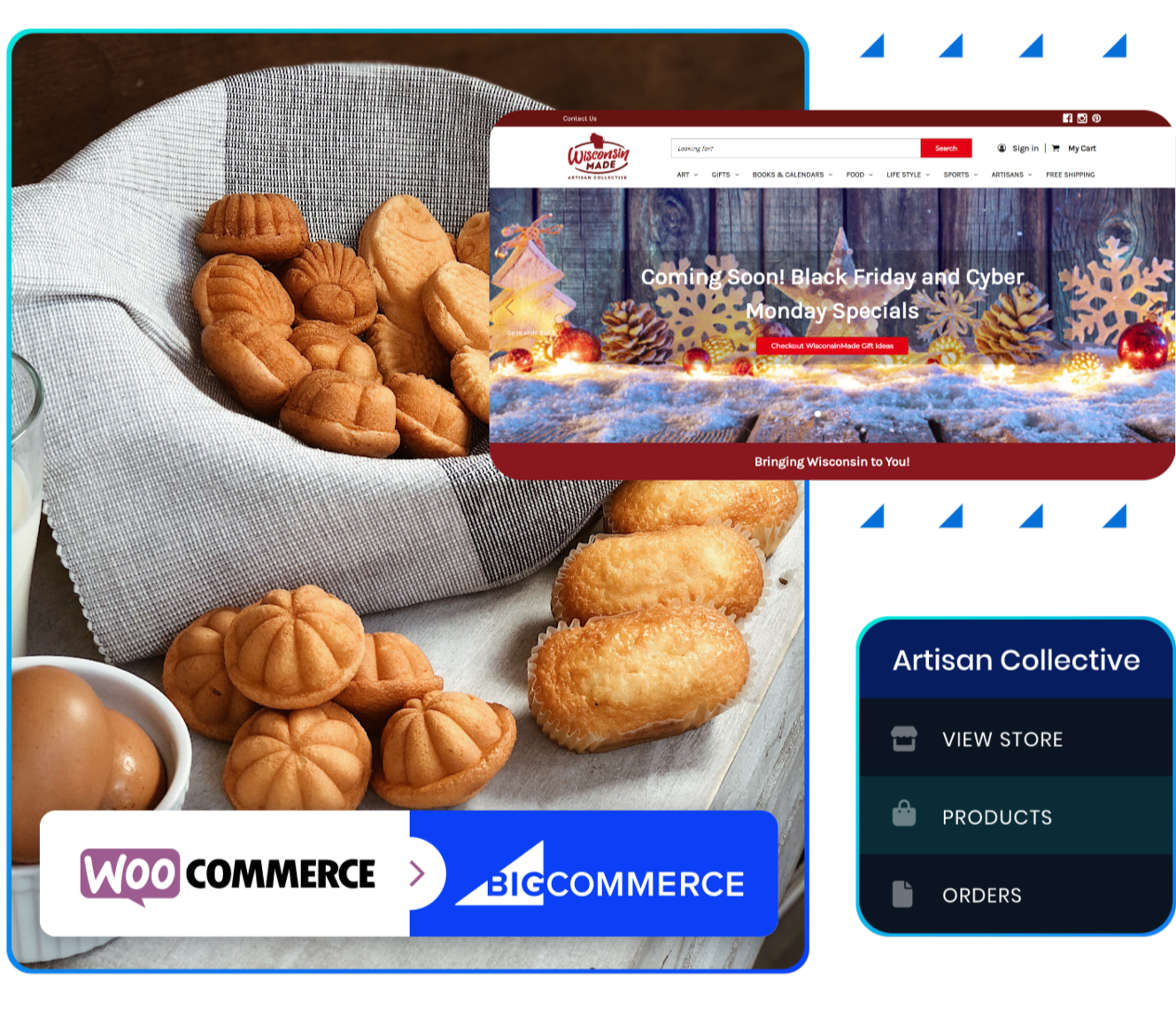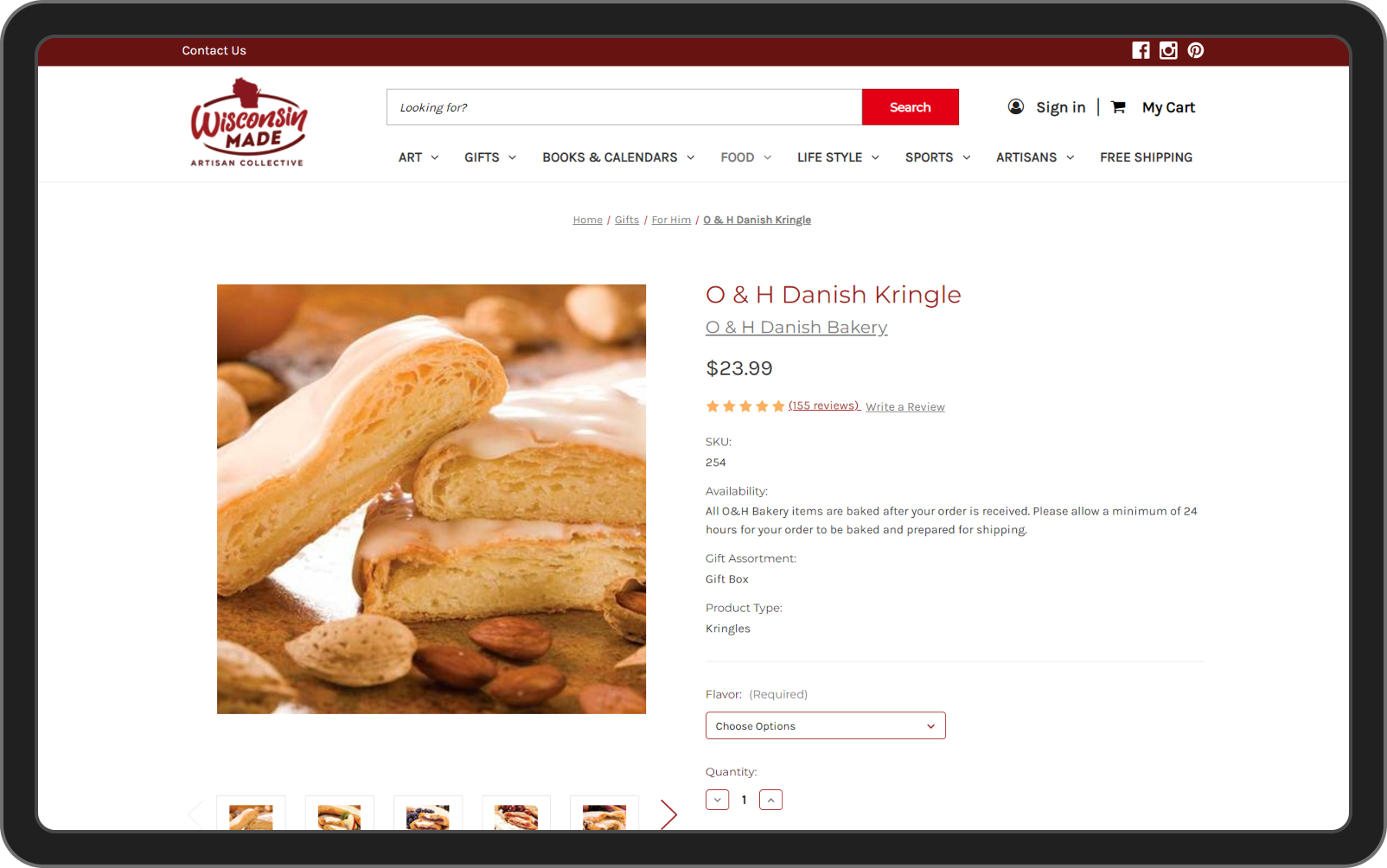 Planning to switch platforms? Here at Always Open Commerce, we make migration manageable.
Always Open Commerce (Always Open Commerce) provides seamless migration services to help you migrate WooCommerce to BigCommerce data and support your aim of growing your e-commerce business. We offer the finest level of assistance to help you expand your e-commerce business in a fluid and efficient process.
How Our Experts Perform the Migration. Step-By-Step
Consisting of developers and data experts, our migration team guarantees that the entire WooCommerce to BigCommerce migration transfers your online store's data safely and securely. At the same time, our tech and support team are tasked to give you the latest updates on the migration process. Read below to learn what happens in a WooCommerce to BigCommerce migration.
STEP 1
Backup your online store's data
During a WooCommerce to BigCommerce migration, data loss due to any type of interruption can be prevented by performing a backup of your online store's data. This will avoid data loss of essential store variables like products, customer data, inquiry forms, and many more.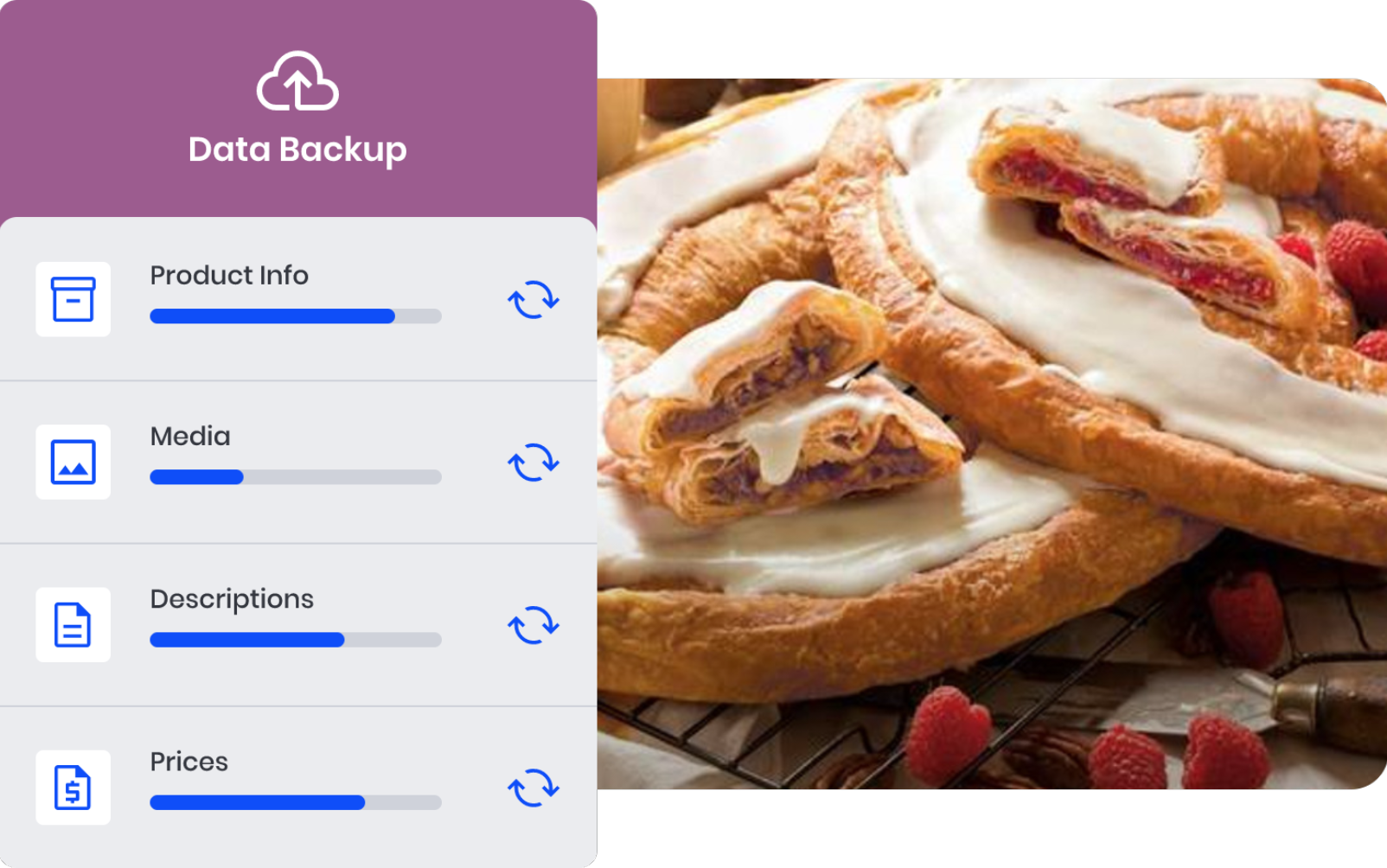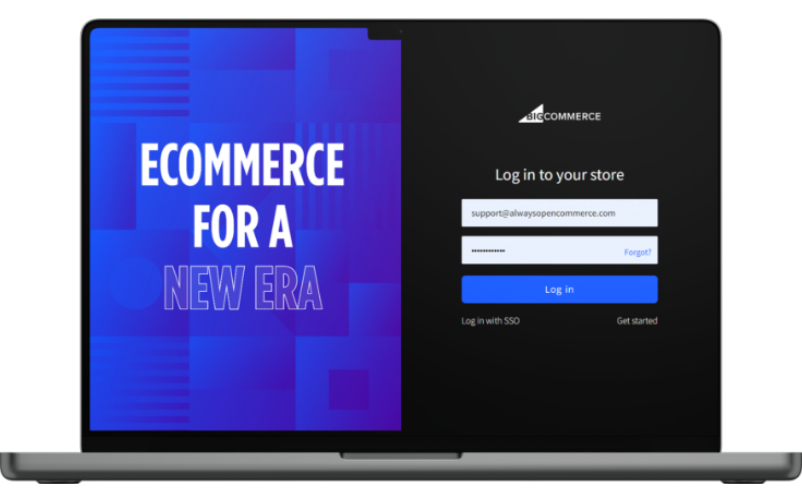 STEP 2
Launch and connect your BigCommerce store
Launch and make an account in BigCommerce. Input your existing online store's name, and the details about it including your products' categories, and your company profile. Provide a Username/Client ID, API token, and API path for your new BigCommerce Store. Our support team will assist you with this.
STEP 3
Select and review additional options. Run a demo migration
Our migration team may provide you with additional options prior to the start of the WooCommerce to BigCommerce migration. Essential entities like product details, HTML tags, product filters, and many more may be preserved and migrated to the target store. Carefully review them and run a demo migration to identify and address any potential risks.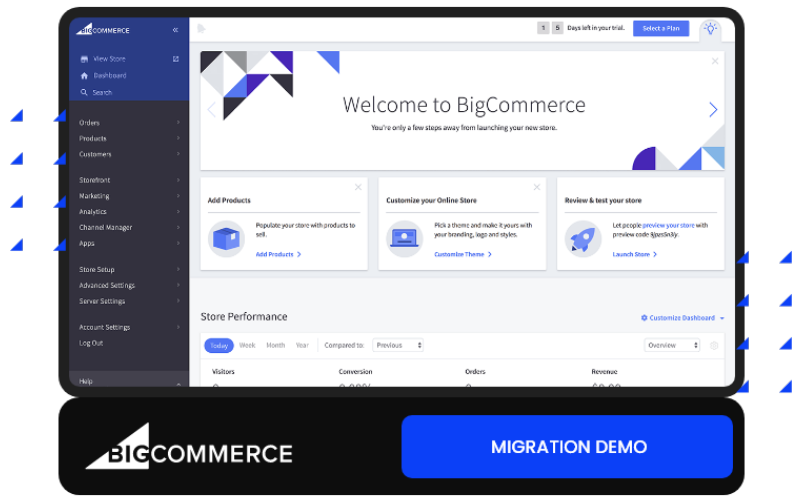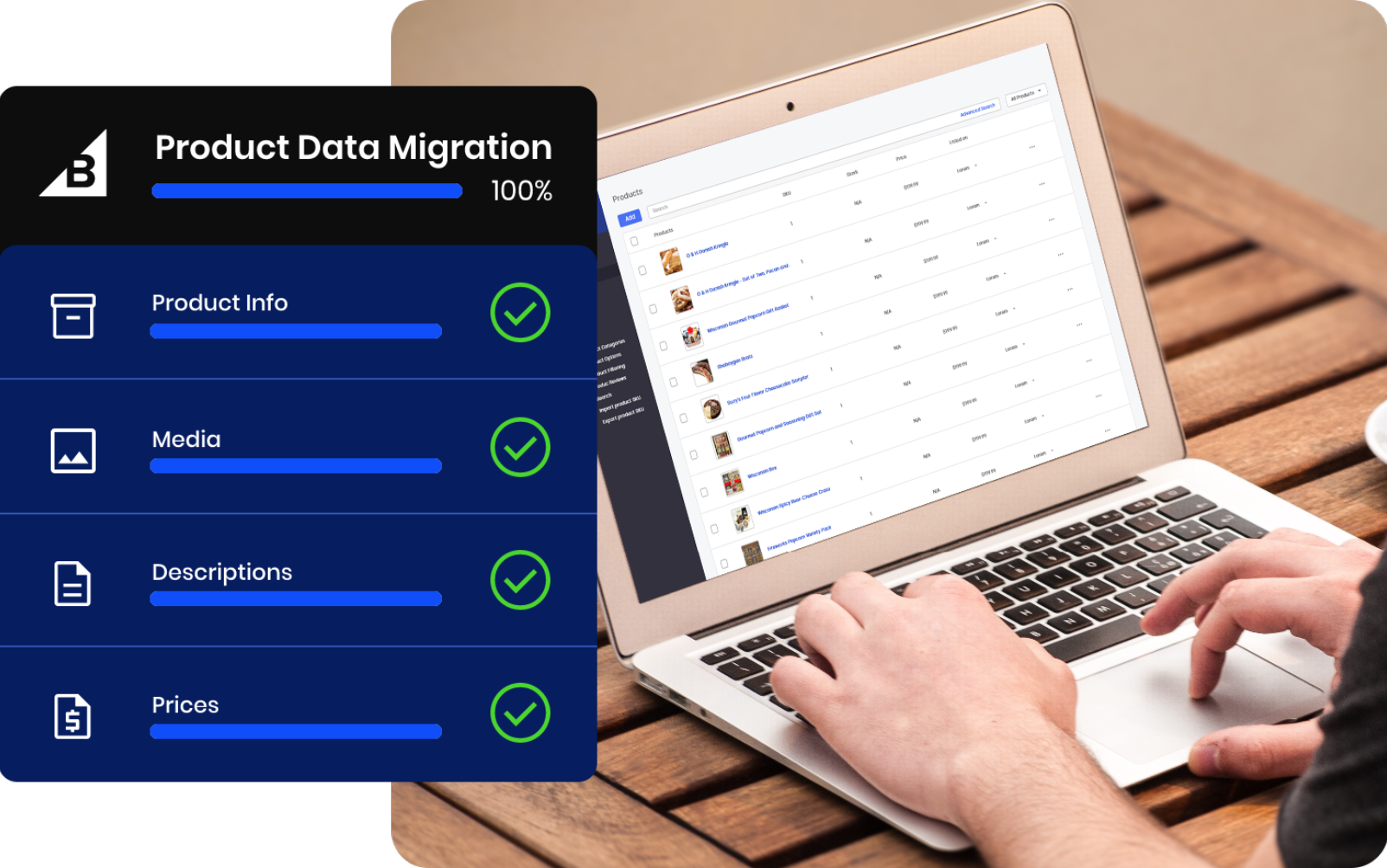 STEP 4
Conduct full migration and test results
A WooCommerce to BigCommerce migration only takes a couple of hours. After the migration process, check if all data transferred is accurate.
STEP 5
Design and develop your BigCommerce store
Once data transfer from WooCommerce to BigCommerce migration is done, you are now ready to design and develop your BigCommerce store. Our designers may assist you in choosing the theme of your store while our developers will conduct regular tests to polish its UX.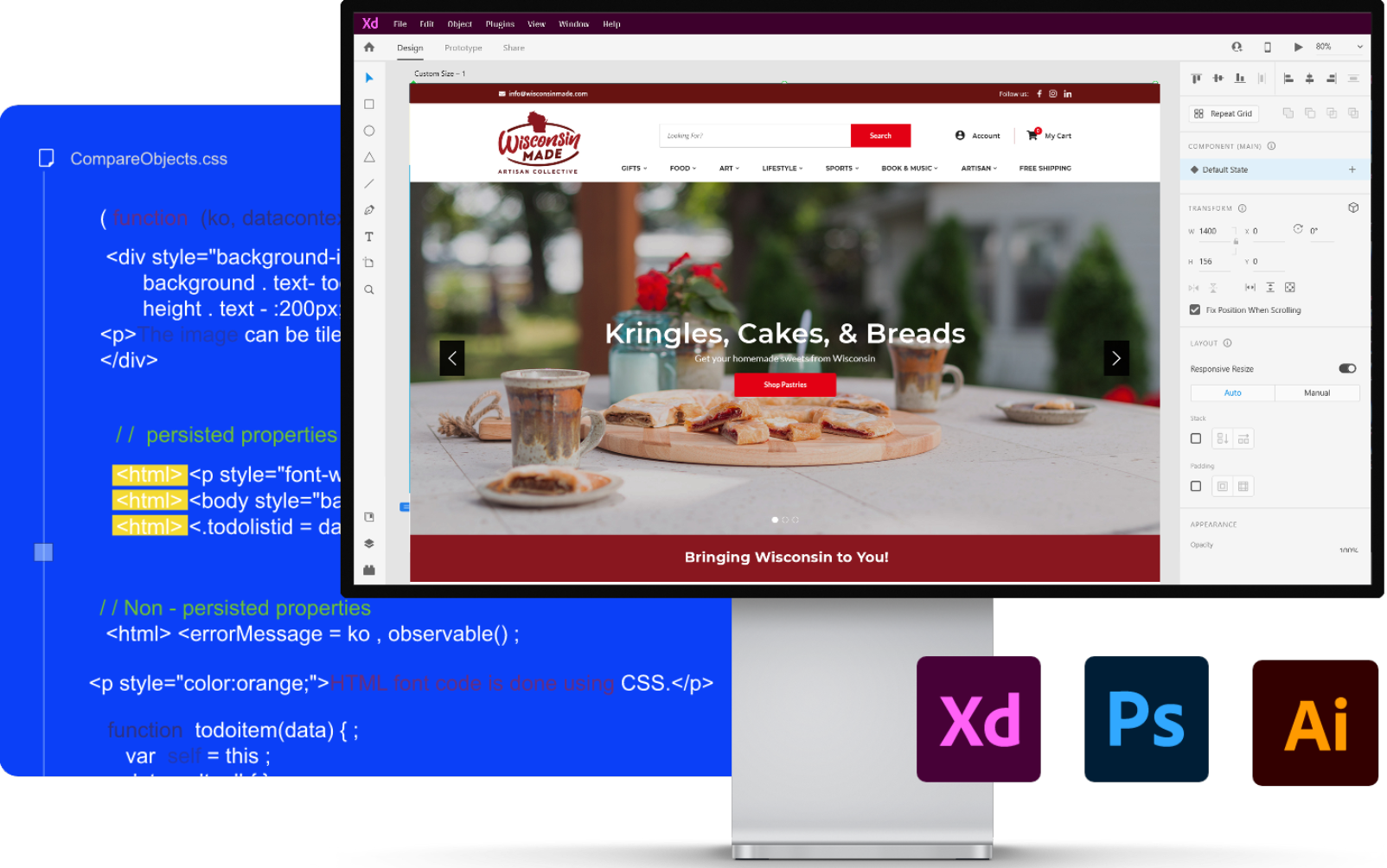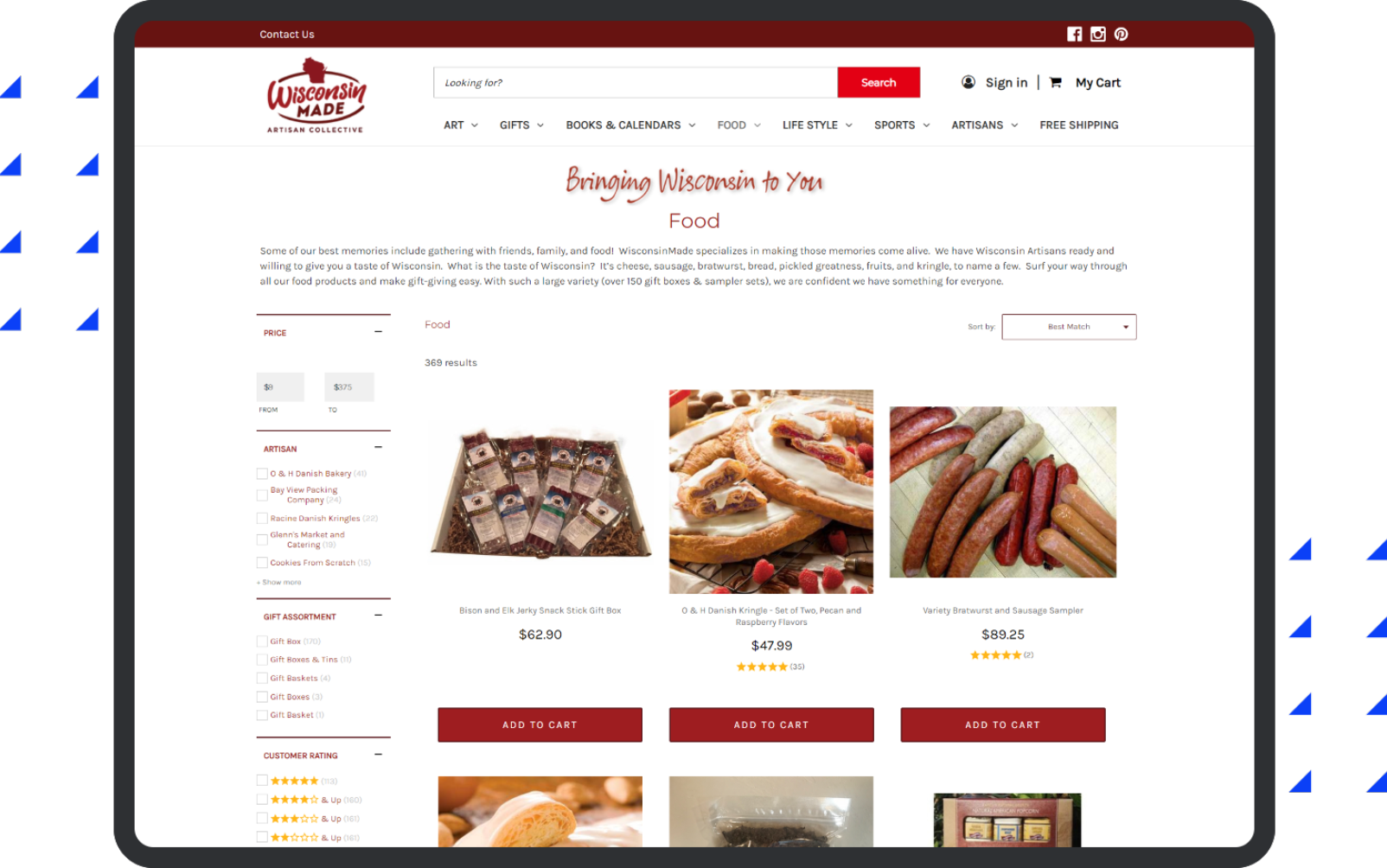 STEP 6
Going live with your new store
If third-party APIs are working without any issues, you will be notified by our developers when your store is live and ready to receive internet traffic. Tests will be conducted regularly to ensure site stability and smooth UX for site visitors.
Disclaimer: When online stores migrate from WooCommerce to BigCommerce, actual process flows may vary depending on the 3rd-party tools and applications used in migrating data. Our data administrators and web developers will discuss this with you during onboarding. The above information is a general process flow that most data migrations follow.
What data can be migrated from
WooCommerce to BigCommerce
Product variants (SKU, length, weight, width, attributes, height, quantity, price, special price, etc.)
Product image and additional images
Product information (product name, description, status, manufacturer, SKU, URL, meta title, meta description, meta keywords, prices, weight, dimensions, manage stock, stock status, quantity, etc.)
Order date, order status, order comments
Customer name, email, billing and shipping address
Tax price, shipping price, total price, subtotal price, discount price
Order products (name, SKU, option, quantity)
First and last names, email, telephone
Billing and shipping address
Other Online Store Assets
Blogs (title, full description, author, availability, images)
Categories (name, description, status, meta title, meta description, meta keywords, URL, images)
CMS Pages (title, description)
Coupons (coupon codes, coupon date, coupon expiry date)
Manufacturer information (name, images)
Reviews (username, comment, date created, status, rating)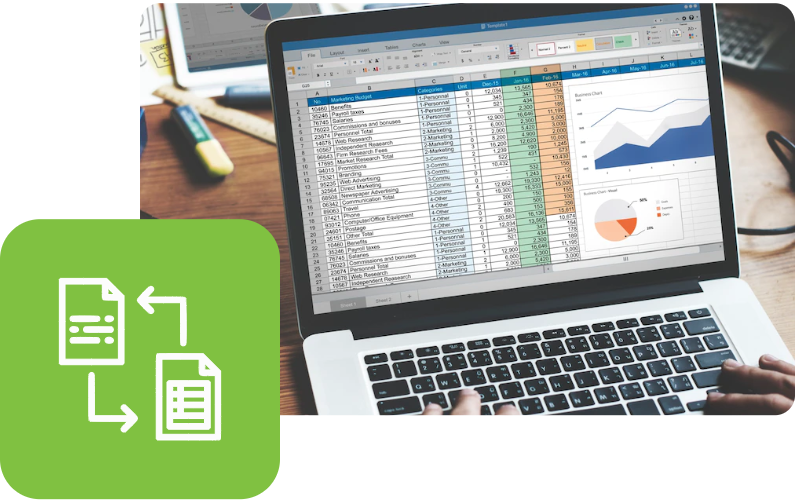 How Is Your Data Secured During Migration?
Alongside a swift migration process, the safety of sensitive information also ranks as our topmost priority. In a WooCommerce to BigCommerce migration, our migration team applies several layers of security measures to prevent any type of breach of your online store's data.
WooCommerce to BigCommerce
Migration FAQs
Find answers to your questions about WooCommerce to BigCommerce migration below.
Always Open Commerce: Your Migration Partner
For many e-commerce business owners, migrations don't come easy as one-two-three. Our primary task here at Always Open Commerce is to provide you with an excellent service to help you migrate WooCommerce to BigCommerce data. We can support the growth of your e-commerce business quickly and efficiently, allowing you to drive more online traffic to your store, reach more customers, and gain more sales, all courtesy of our outstanding team of developers and data experts.
Online store migrations are often complex and challenging. It is, after all, one of the most convoluted processes in the world of data and e-commerce. A migration is not a one-step procedure.
As always, Always Open Commerce is here to make it easy for every business owner who wants to migrate from Shopify to BigCommerce. Our team of migration experts and web developers are highly skilled and trained to ensure that your online store works perfectly after the switch
Migrating to the BigCommerce platform with Always Open Commerce also comes with big perks:
A professional support team that assists you from the start to the end of the migration process.
Class-leading migration tools and protocols that keep your data safe and secure
Highly-skilled product and customer data handlers to also facilitate migration
We will also prepare a checklist that can be used both as a guide and a blueprint for migrations of any type.
Get Started Today
We offer a risk free month trial for qualified new clients. No upfront payment required.