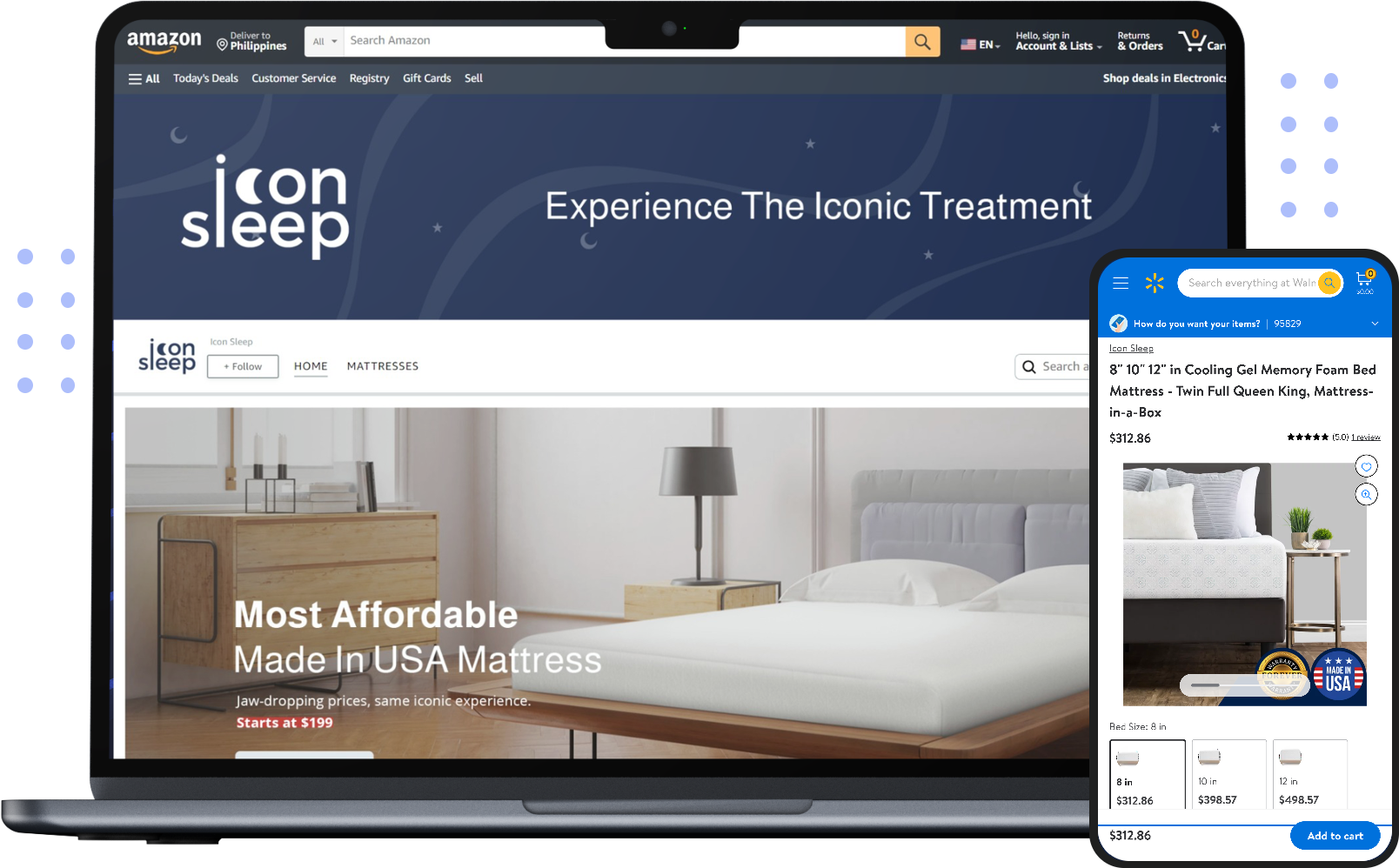 Online Marketplace Specialist
Fundamentals
Merchandising
Online Marketing
E-commerce Experience
Attention to Detail
Skills Required
MS Office Proficiency
Logical thinking
Communicative
Supercharge your online marketplace success with our specialist who unlocks the full potential of your brand.
Their goal is to maximize sales, improve visibility, and enhance the overall performance of a seller's presence on online marketplaces. They stay updated on platform policies and trends to ensure sellers can effectively leverage the marketplace's potential for growth and success.
Other Tools We Use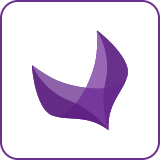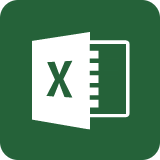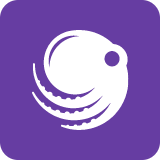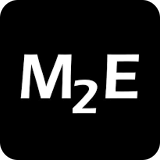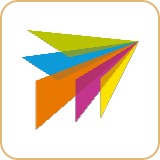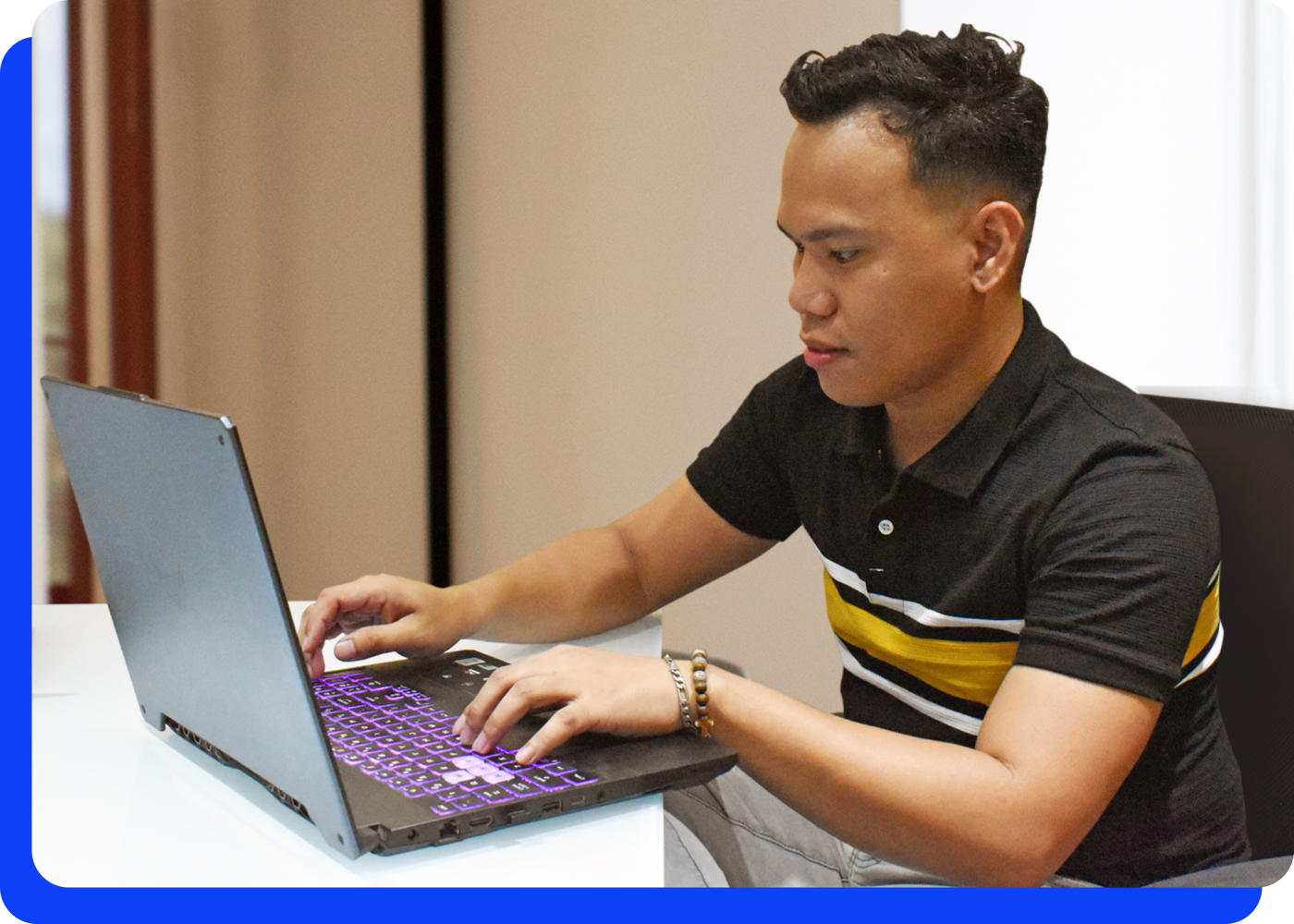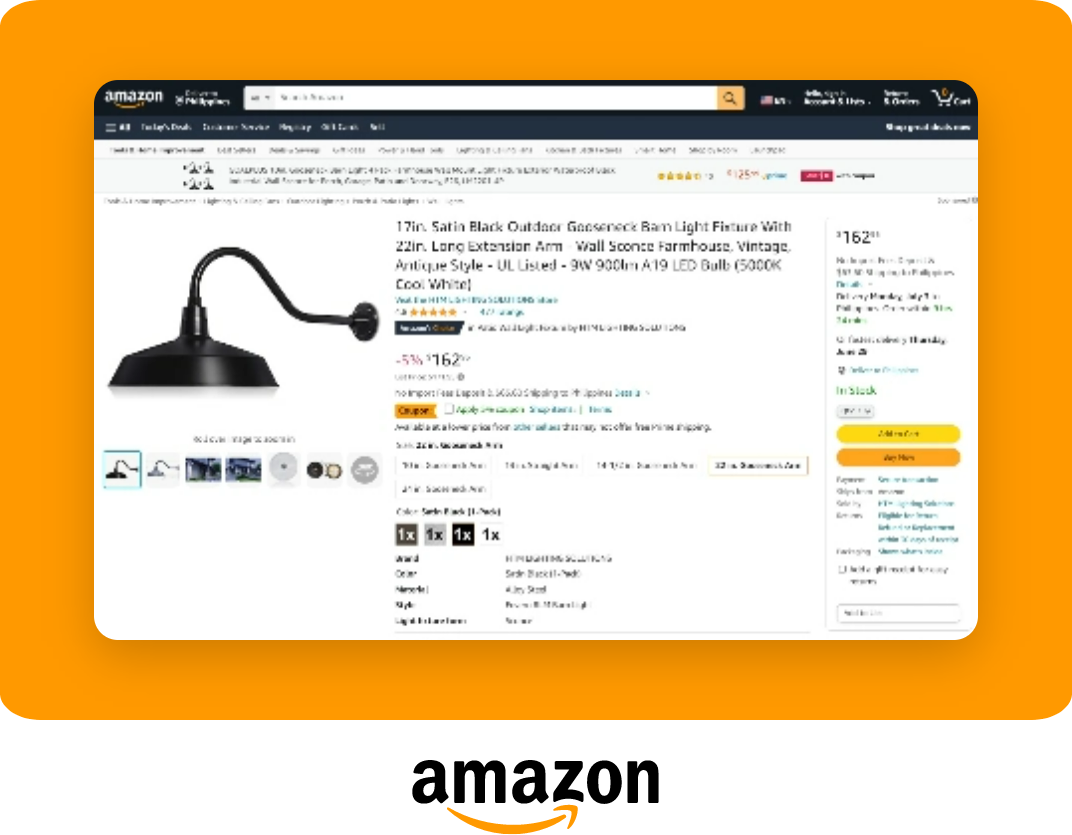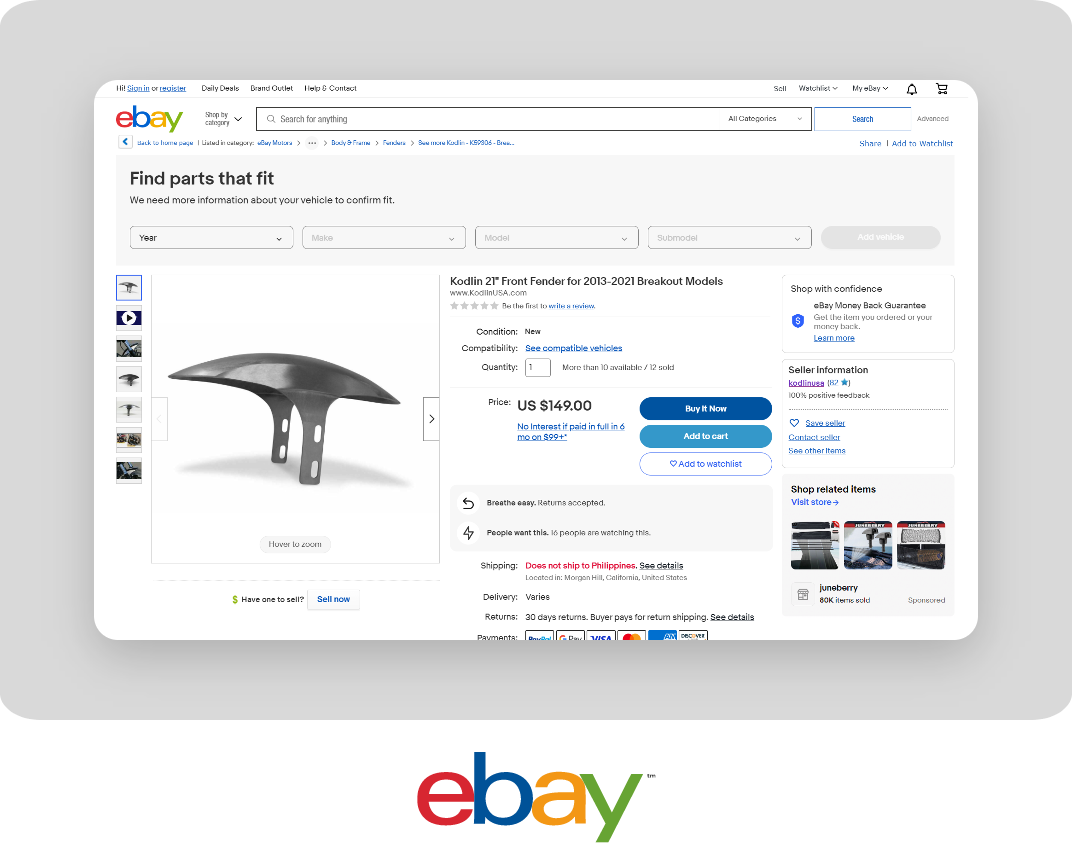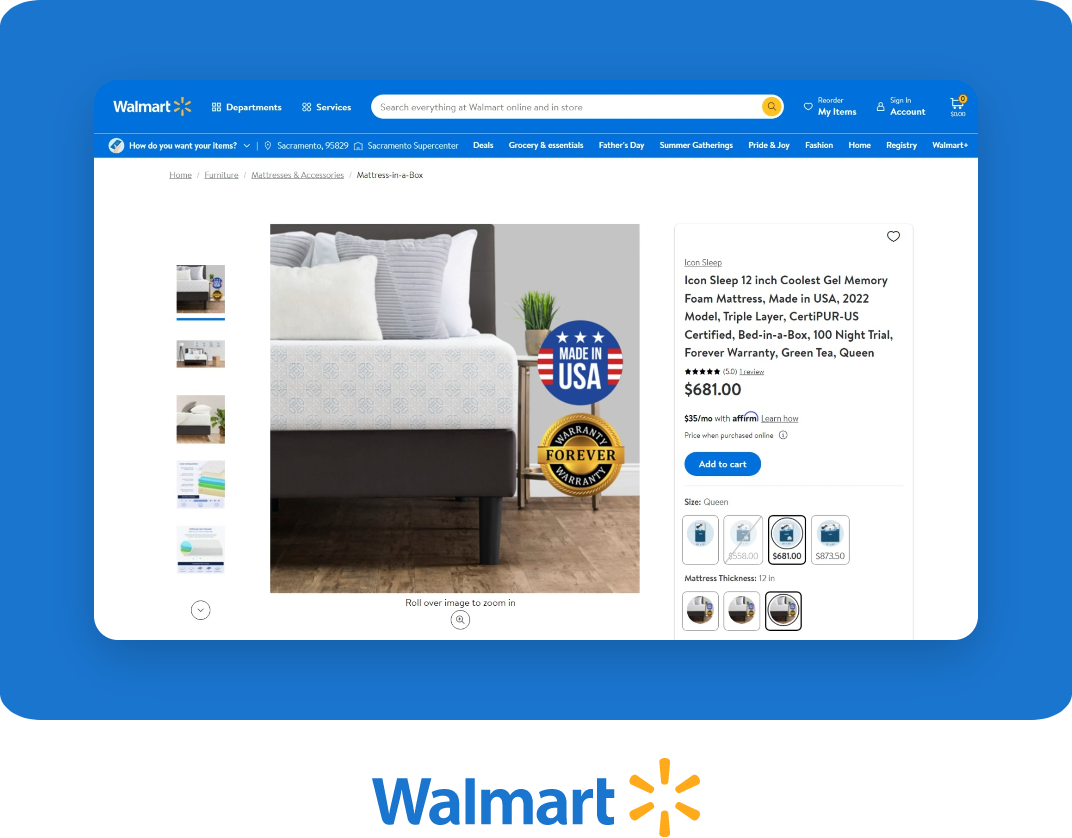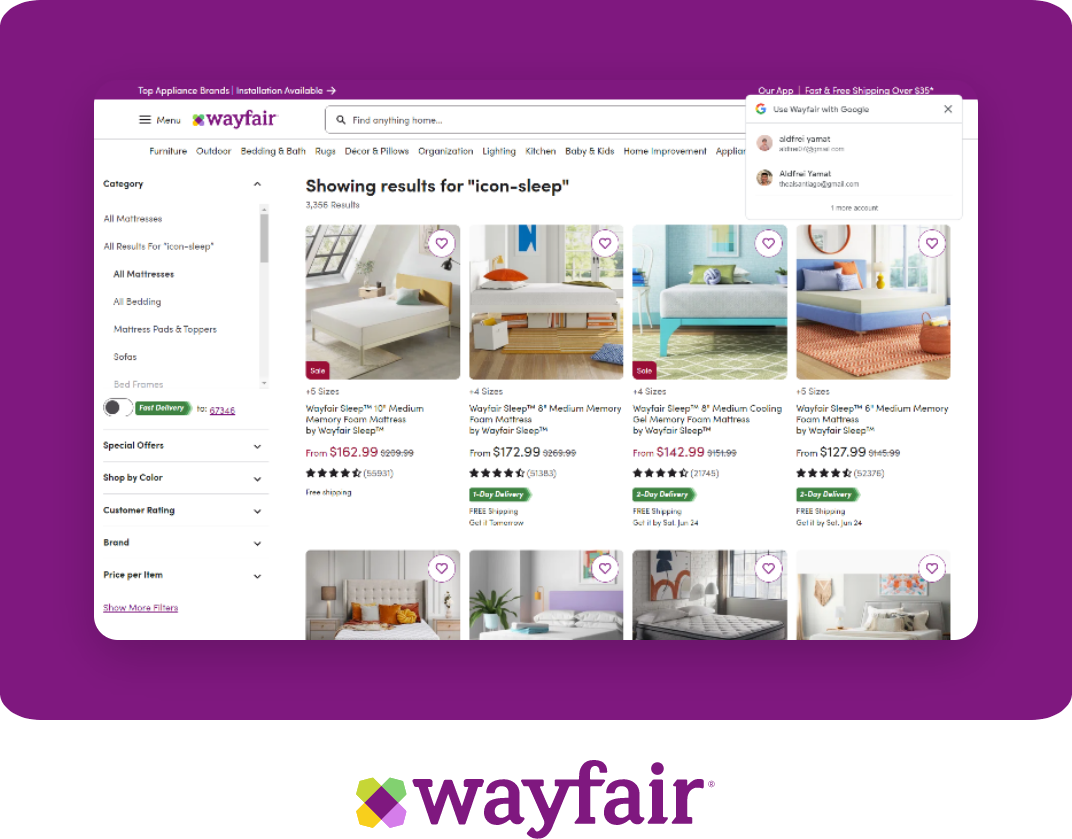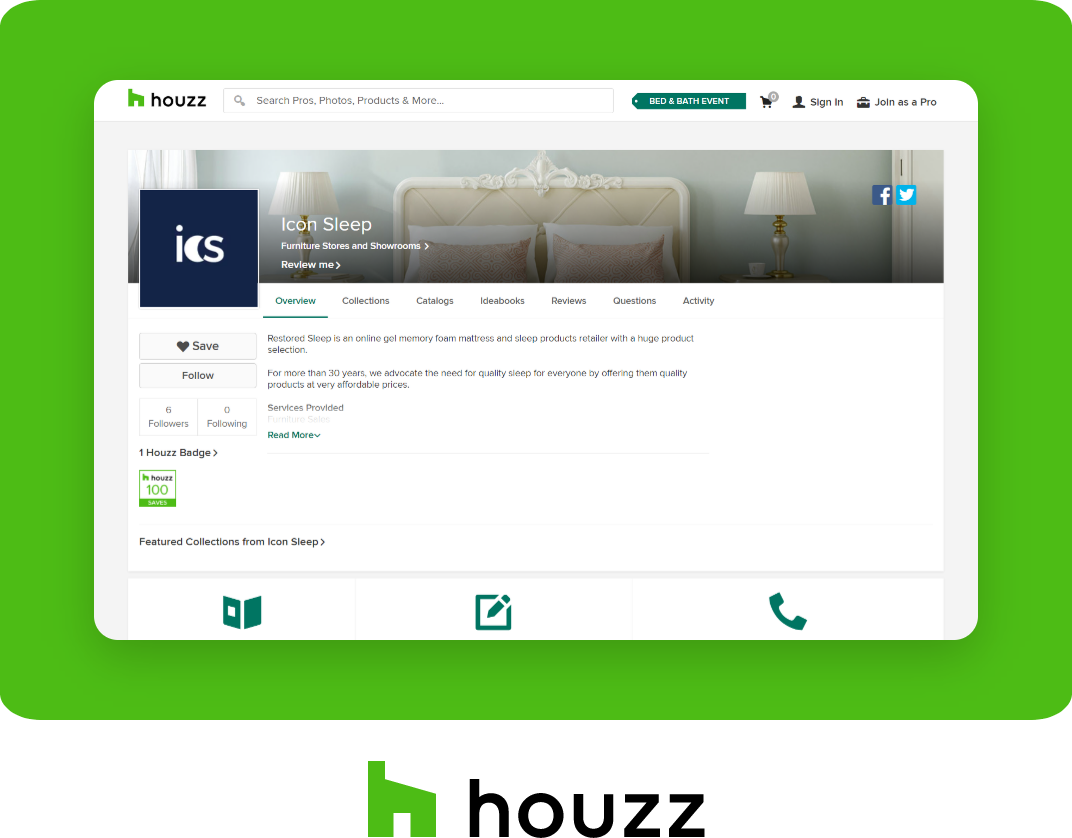 Your customers are on the marketplaces. Will they find your products?
With a staggering 67% of online shoppers starting their product search on marketplaces, tapping into these platforms can unlock a massive customer base, boost visibility, and drive sales. Don't miss out on the opportunity to reach millions of potential customers and leverage the built-in infrastructure, trust, and marketing power of marketplaces for your business success.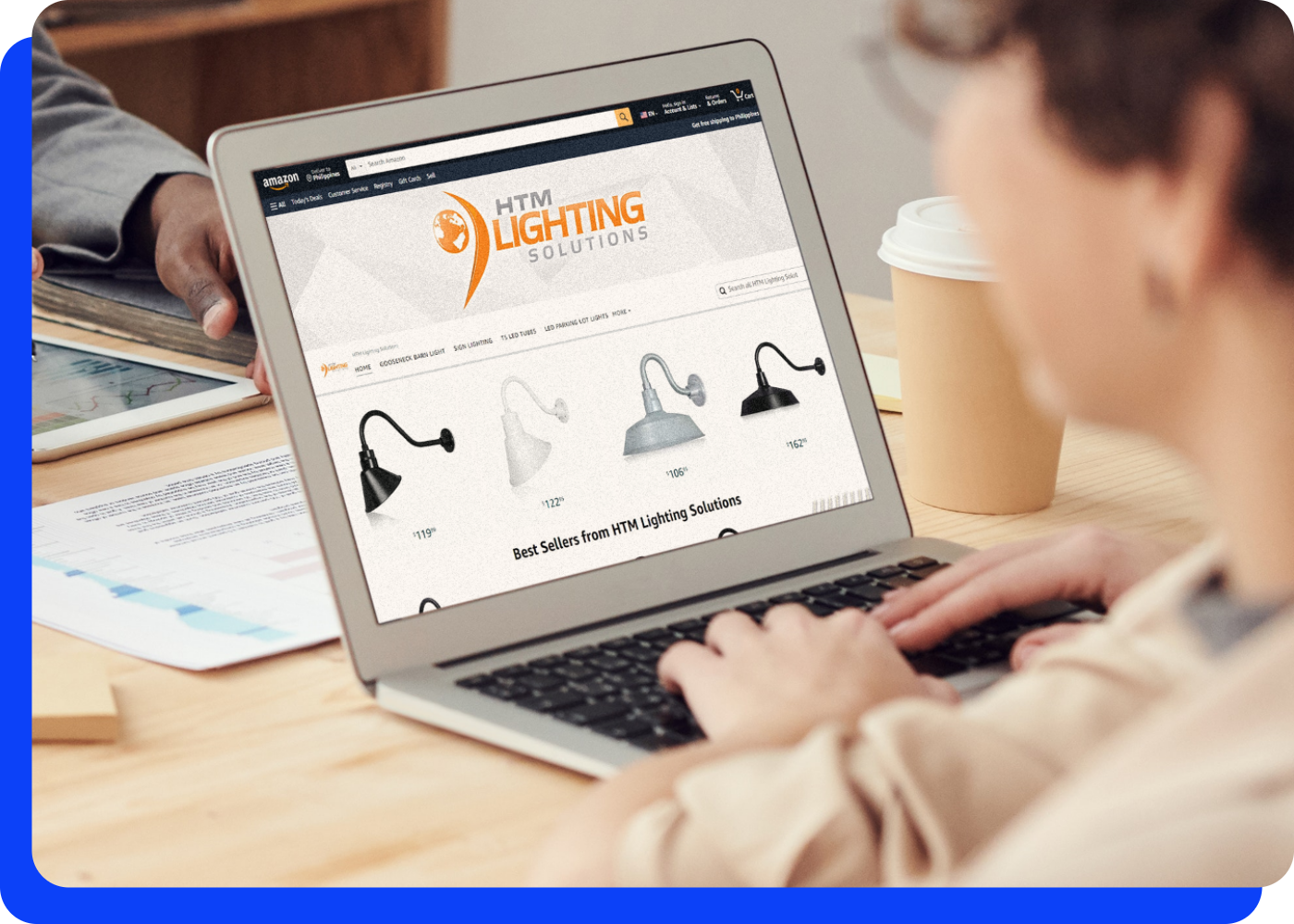 "I think my site and product pages are some if not the best pages i've ever seen. The whole team has done a terrific job and should be commended for all the attention to detail. Thank you as well for the push at the end with all these smaller tasks that you jumped on quickly and knocked out for me. As positive feedback goes, there is never enough to go around and much of what you do goes without notice. I am so pleased with the outcome that if you had a tip jar I would fill it with some joy!"

"The website looks incredible – your team was top notch. We couldn't be happier with the new look of Metro's site. To be honest, this had to be the easiest and most efficient website build I've ever managed. Props to the AOC team for the professionalism and quality work."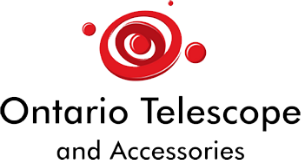 "The initial communication not only included information about them, but they put together an amazing sample of work. The research they did to offer a compelling website was spot on. Being able to reference others in the industry to help our site stand out."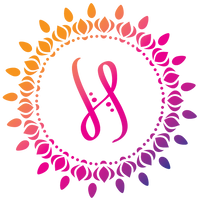 "AOC have been great to work with, we've been extremely impressed with their efficiency, attention to detail, and excellent communication. All of our tasks have been completed to perfection, it has been like a breath of fresh air for us."

"Steve, Diana and Team did a great job on our project. When there were some unseen issues the team were quick to respond and items were fixed immediately. Will work with the team again"

"It was a pleasure dealing with Always Open Commerce. They exceeded my expectations and helped the project run smoothly, on time, and on budget. I highly recommend."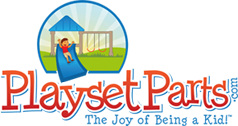 "The team at Always Open Commerce were awesome to work with. They quickly took care of the tasks I had lined up for them. Would recommend them to others and will use them in the future for sure!"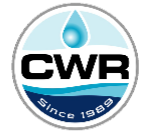 "My company unsuccessfully used several development agencies over the years - promises not kept and delay in services made the changes inevitable. I met Steve in 2016 and was impressed with his knowledge and the inclusive services that his company could provide for my business. Four years later and even a change in our website platform - I have been extremely satisfied with AOC. The communication with the team and the follow up has been exceptional."

"Always Open Commerce changed this. They now help us manage as well as built us a platform that has helped our business grow exponentially over the past few years. Their communication, pricing, and completion time on tasks is excellent and the best we have seen in the business. We highly recommend Always Open Commerce for any of you website development and management needs."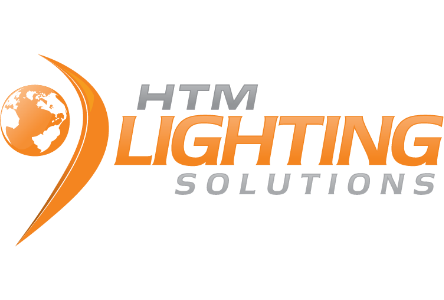 "We had difficulties hiring an in-house developer which turned out to be costly with limited skills. We decided to try AOC, an all-in-one agency. Their package fee included web development, design, and other services, which suited our company well. We have been using them for 1.5+ years and are highly satisfied. The team is responsive and efficient. Working with AOC has become easier over time as they understand our preferences and expectations. We highly recommend AOC. "
Our Marketplace Specialist
Introducing Kevin, our seasoned Marketplace Pro who possesses a wealth of expertise across various online marketplaces. With a passion for data and a penchant for unraveling complex issues, Kevin thrives in the dynamic world of e-commerce. Armed with years of hands-on experience, he navigates the intricacies of online marketplaces with finesse, optimizing product listings, implementing effective marketing strategies, and streamlining inventory management to drive exponential growth. Kevin's analytical mindset and in-depth understanding of marketplace dynamics make him an invaluable asset in maximizing your brand's visibility, boosting sales, and achieving unrivaled success in the digital realm. Trust Kevin to elevate your marketplace game and unlock the full potential of your online business.