Case Study
HTM Lighting: Website and Marketplace Listing Improvements!
Billing Model: Monthly
Collaboration: Hubstaff Tasks
Industry:
Lighting Systems And Technologies
Sells To: B2B/B2C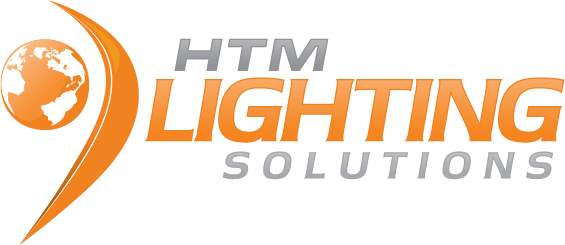 01
Their backstory
In 2008, HTM Lighting's main focus was being a customer-centric LED lighting supplier. The company has expanded to supply and distribution of high-grade LED products. Now they are a commercial and industrial lighting global leader in LED Technology. Their goal is to exceed customer expectations as they provide the perfect lighting solution.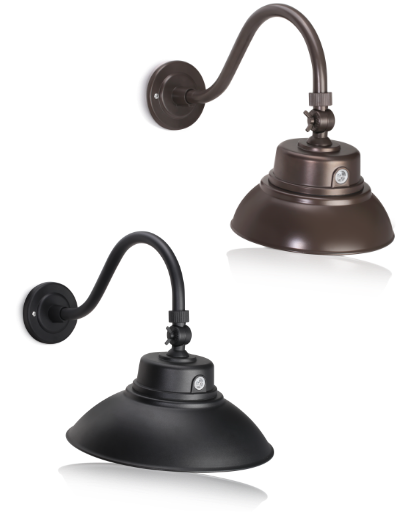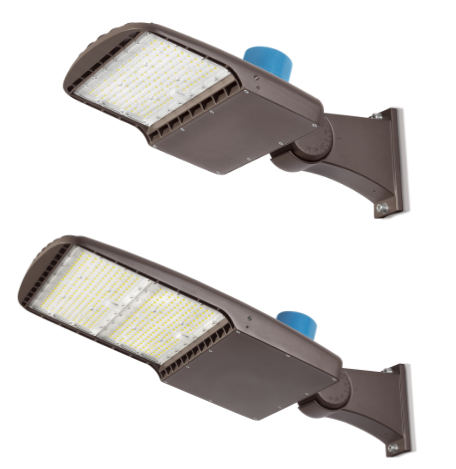 They offer expert advice in lighting systems designs, custom brand documentations, and trade discounts. The company is partnered with large Electrical Distributors and holds world wide recognized certificates.
02
What they asked
HTM Lighting asked to take over and complete Shopify's revamping. The team performed edits using a staging site and then later proceeded to put everything on live.The company also asked for graphic designs, upload and improve their product listings on Amazon and Walmart.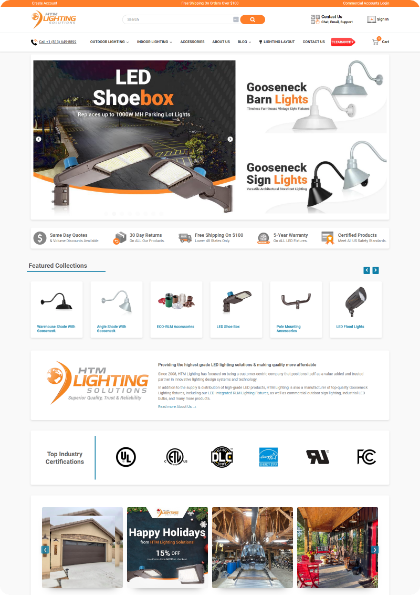 03
How we did it
To provide everything that HTM Lighting asked, AOC followed their instructions in continuing the revamping of their Shopify website. Here are the tasks taken by our team:
Store revamp:
The client wanted us to improve their site's design and user experience to make it more appealing and user-friendly. This involves updating the site's images, layout, and graphic designs to make it easier for customers to locate products.

User-friendly website:

HTM Lighting worked with our Development and Design team to update their site for usability and navigation. They made it easy for customers to browse and view product details.
In addition to these major steps, we conducted the following to fully customize the HTM Lighting experience that fits the company's branding and image:
Revamp the pages

Staging site edits and live

Page design improvements

Creating  graphic designs

Inventory of Amazon listings

Inventory of Walmart listings

Graphic designs

Publishing blogs

Email campaigns

Design product packaging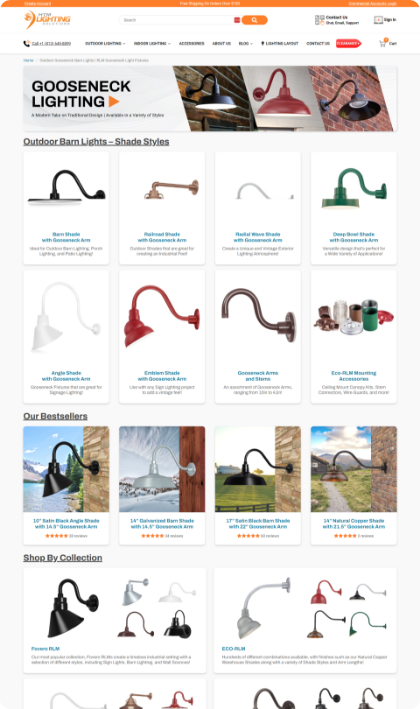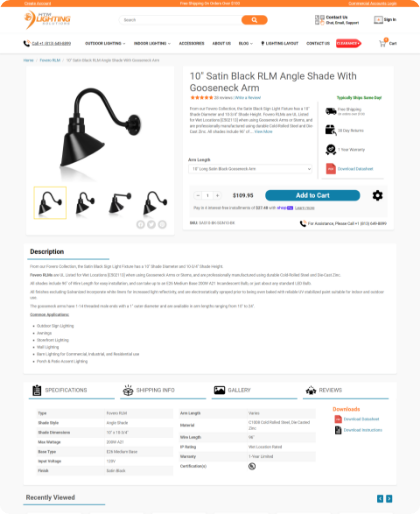 04
The Outcome
AOC followed and implemented changes in HTM Lighting's Shopify website, ensuring that everything is aligned, accessible, and visually alluring. The site's user experience greatly improved, gaining a higher conversion rate and more satisfied customers.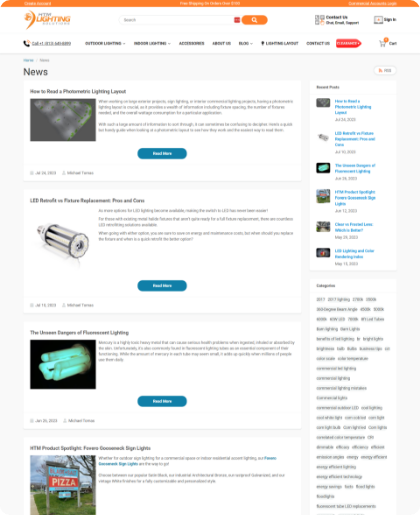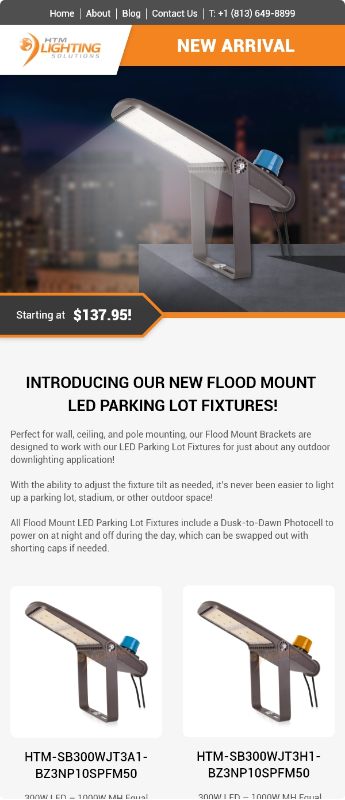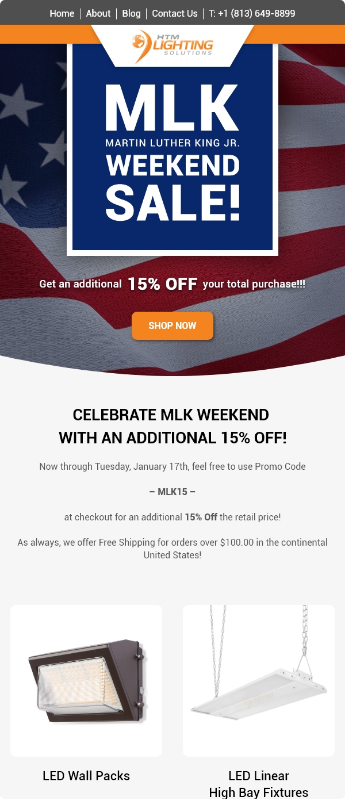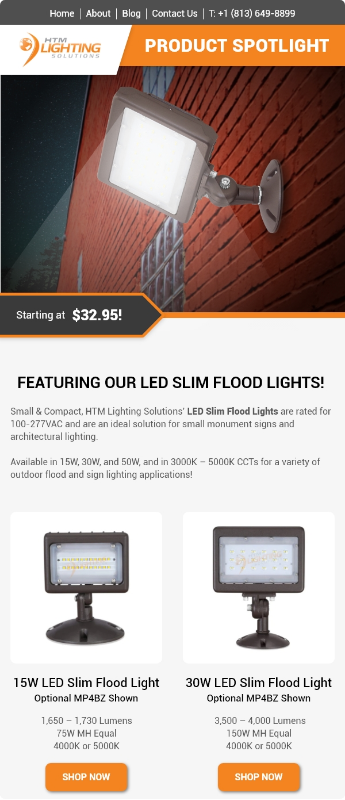 Get Started Today
We offer a risk free month trial for qualified new clients. No upfront payment required.