Case Study
Christopher Bean Growth from Online Branding Transformation and BigCommerce Migration
Collaboration: Hubstaff Tasks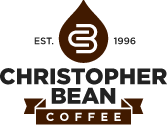 Introduction
Being able to work with Christopher Bean is one of our most remarkable accomplishments. Their approach to doing business doesn't stray too far from their vision: serving honest-to-goodness delicious coffee to all Americans and beyond.
With that goal fueling their conquest to expand their market reach, Christopher Bean partnered with us to implement a wholesome site transformation that focused on growth and customer satisfaction.
Theme Development Custom Design
Marketplace Integration and Setup
Data Migration Services – Shopify
Ads and Listings on Google
Advanced Shipping Manager
Product Recommendation Quiz
Epic Page Builder Widgets
01
Their backstory
Christopher Bean Coffee has been running since 1996. They launched their online store in 2003, and invested further in e-commerce. In  2019, the Volusia County-based coffee roaster decided to transform their entire site.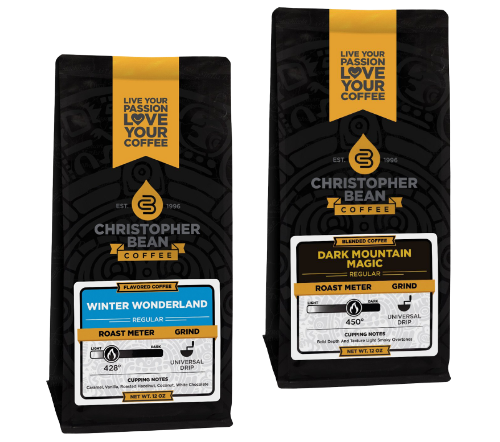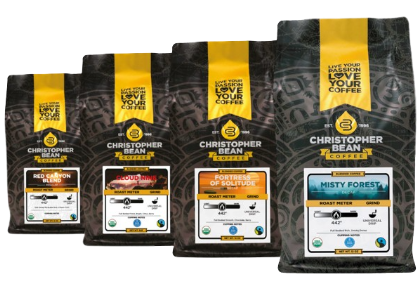 As Christopher Bean thrives, the taste of unimpeded growth and success is as fragrant as a freshly brewed Americano.
02
What they asked
CHRISTOPHER BEAN is a relatively popular coffee roaster and they wanted to rebrand their online store. They needed a coffee subscription, prepaid products, and a exclusive Coffee of the month feature integrated into their site.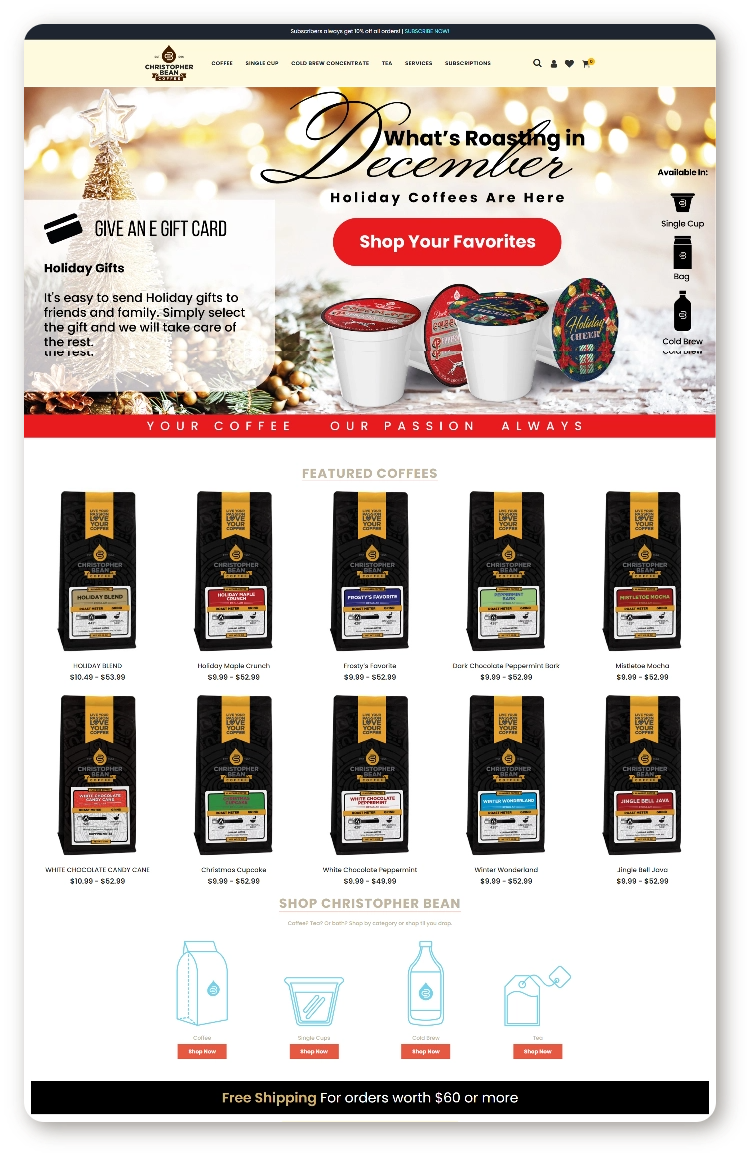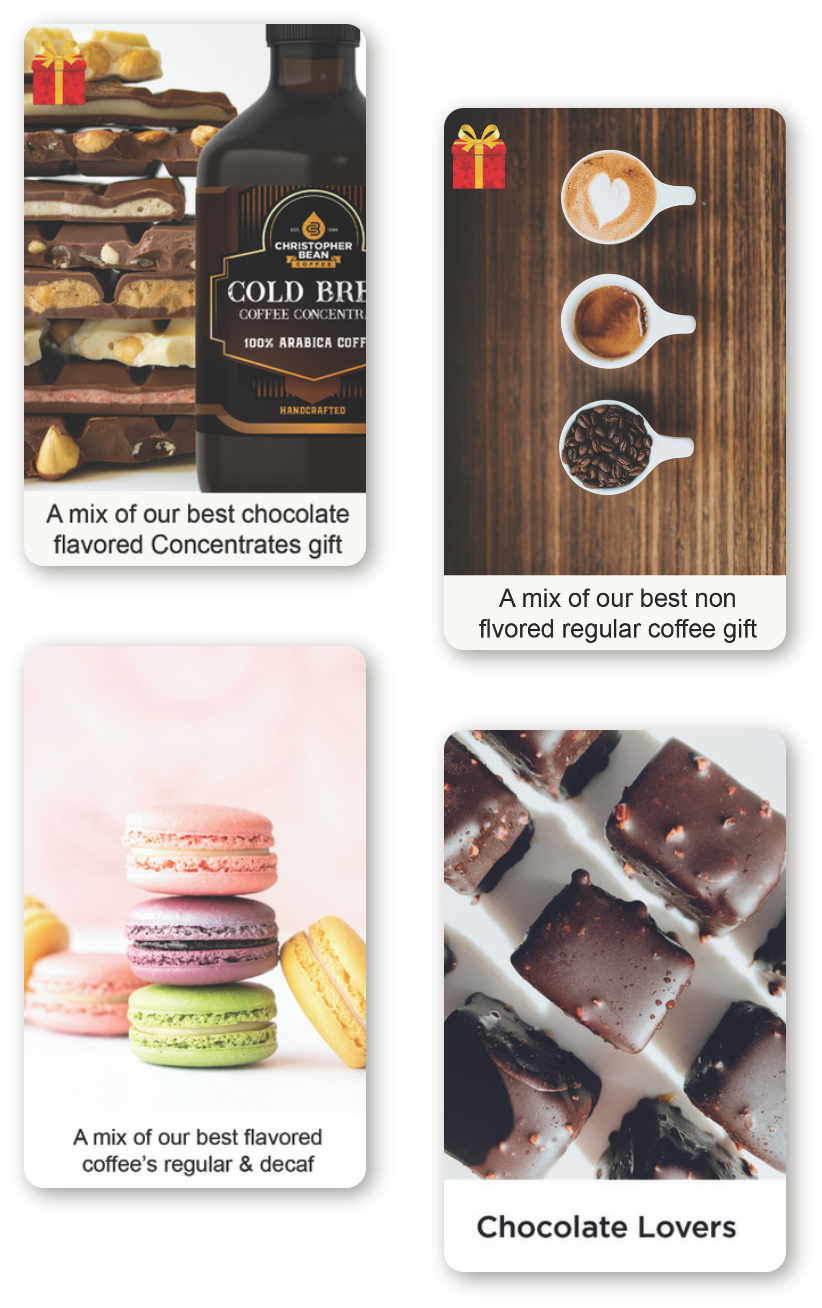 Christopher Bean also wanted help in expanding their online reach and achieving sustainable conversion rates. They requested highly visible marketplace listings, a robust email marketing campaign, and a steady stream of good quality blogs.
03
How we did it
Always Open Commerce worked closely with Christopher Bean's team to initialize the project that was estimated to run over the course of several months.
Technicalities involved in setting up the revamped Christopher Bean Website
Setting up a subscription service using Rebillia
Re-organization of product options on all products
Creation and/or addition of a mega menu
Setting up a filter for Category pages Redesign of the entire site especially the Homepage, Category page, and Product page
Creation of a Subscriptions page
Updating of blog and newsletter service Redesign of HTML subscription on eBay
Setting up of Stamped for better Reviews management
Setting up a Referral page
Setting up a Rewards page
Christopher Bean remains one of Always Open Commerce's valued clients, sending numerous tasks to continually improve site engagement and customer experience.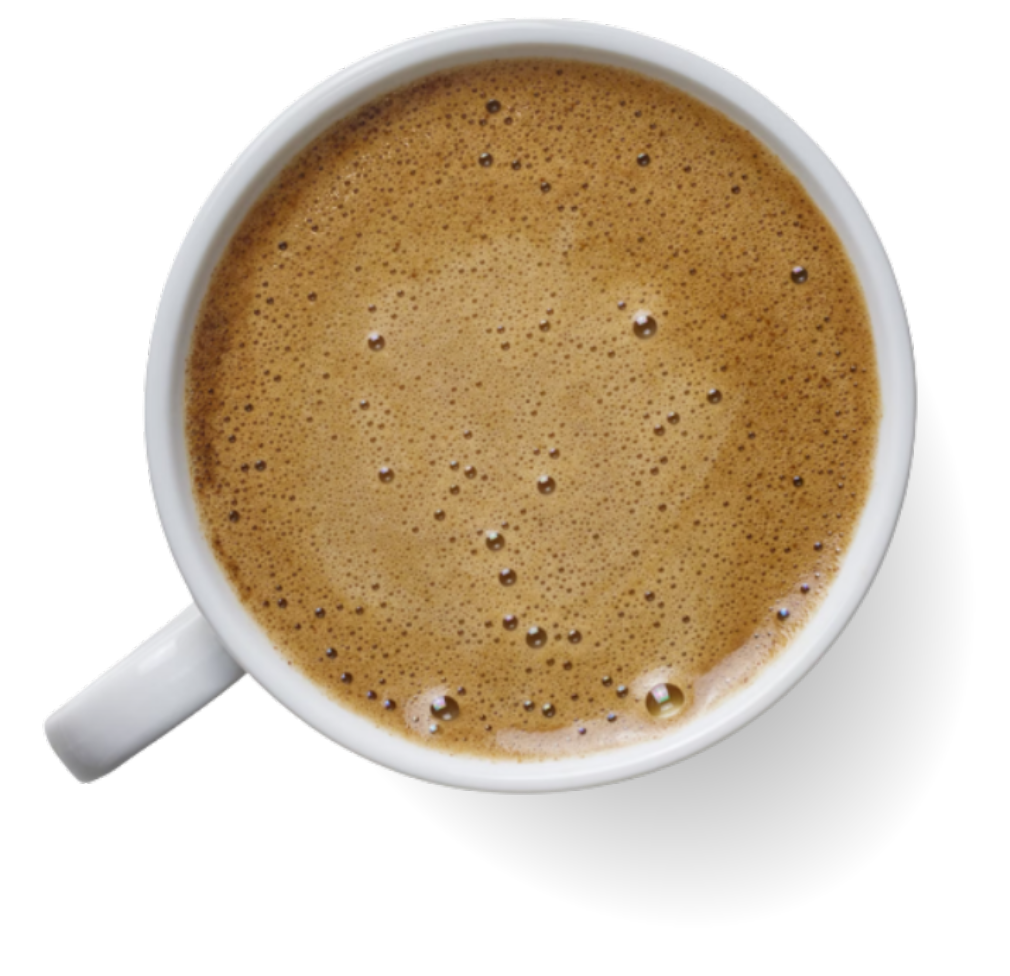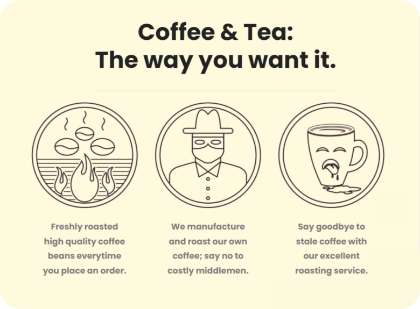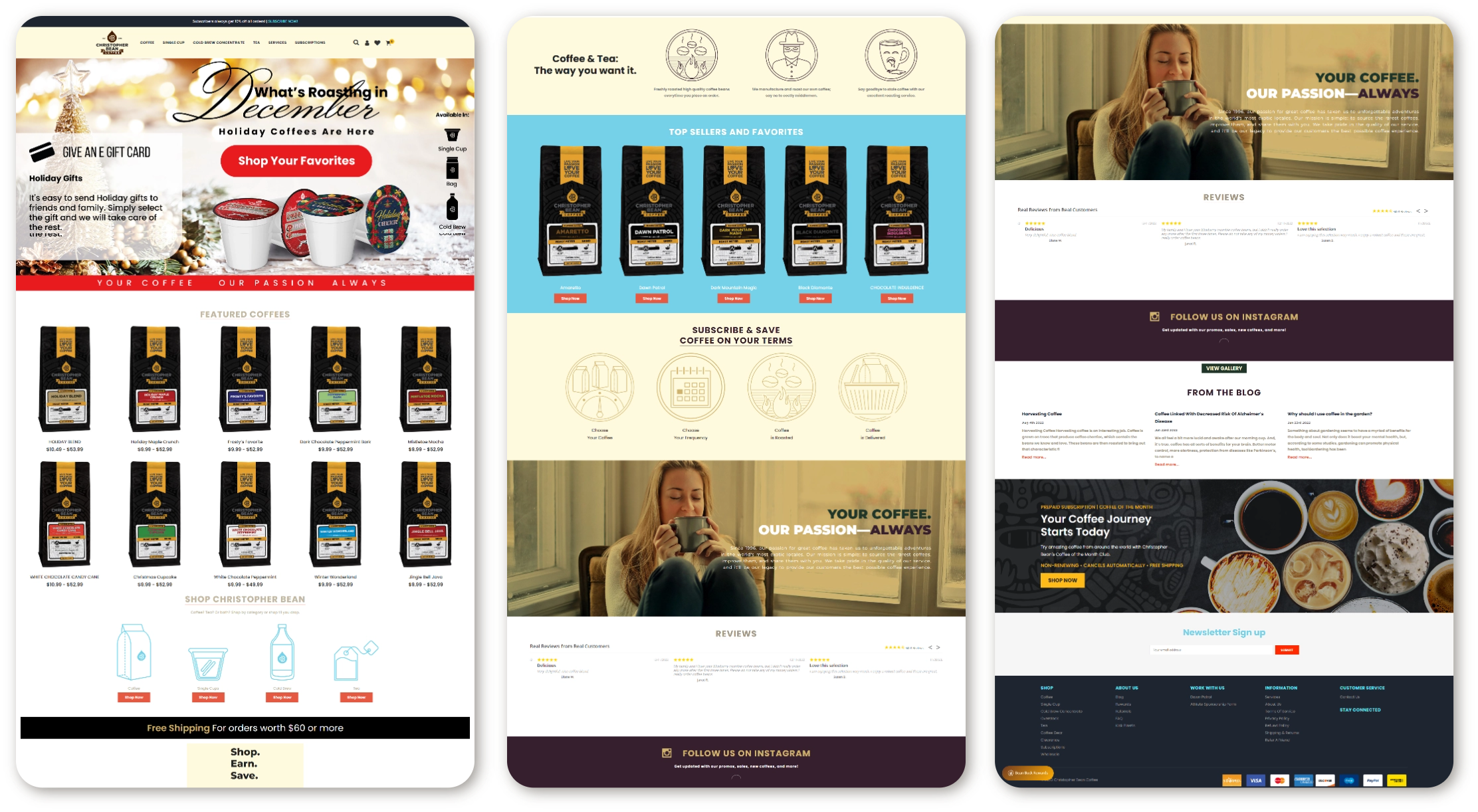 04
The Outcome
In general, the management of Christopher Bean gave our team a thumbs up for completing the project on time and with little to no issues.
"The whole team has done a terrific job and should be commended for all the attention to detail," the president of Christopher Bean said of the success of the project. "Thank you [to Always Open Commerce] as well for the push at the end with all these smaller tasks that you jumped on quickly and knocked out for me. That too is much appreciated." Indeed, customers love Always Open Commerce's work and Christopher Bean's new site is without a doubt a job well done.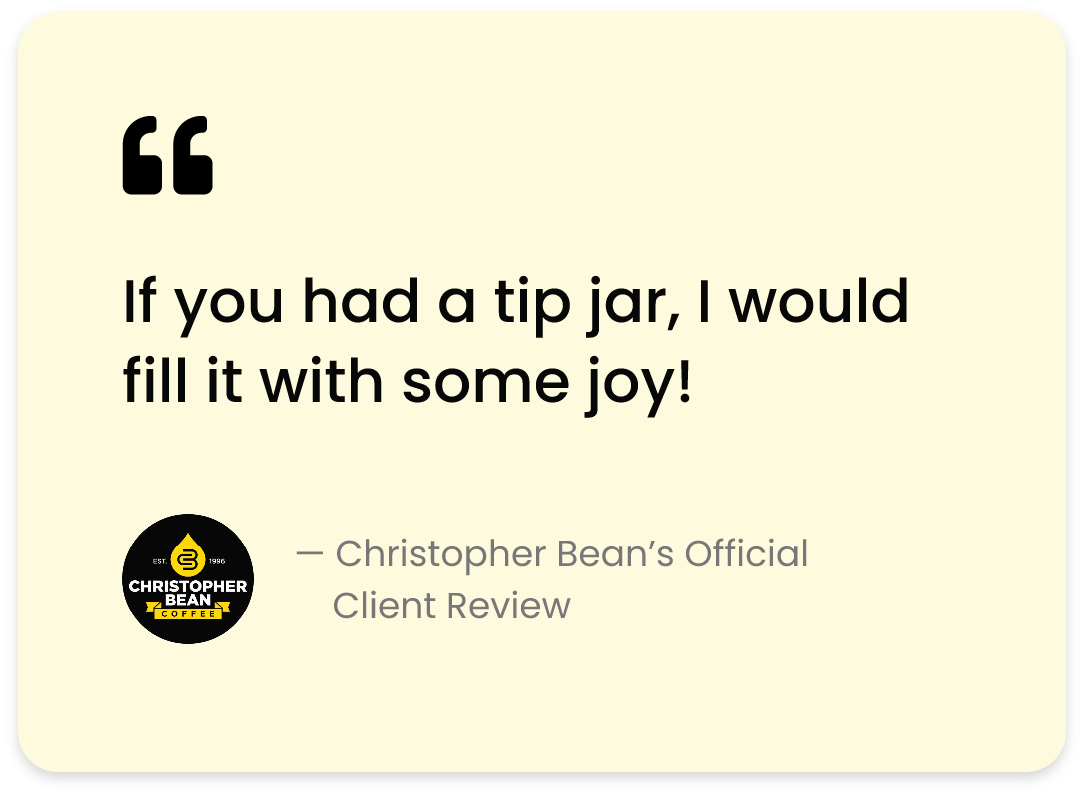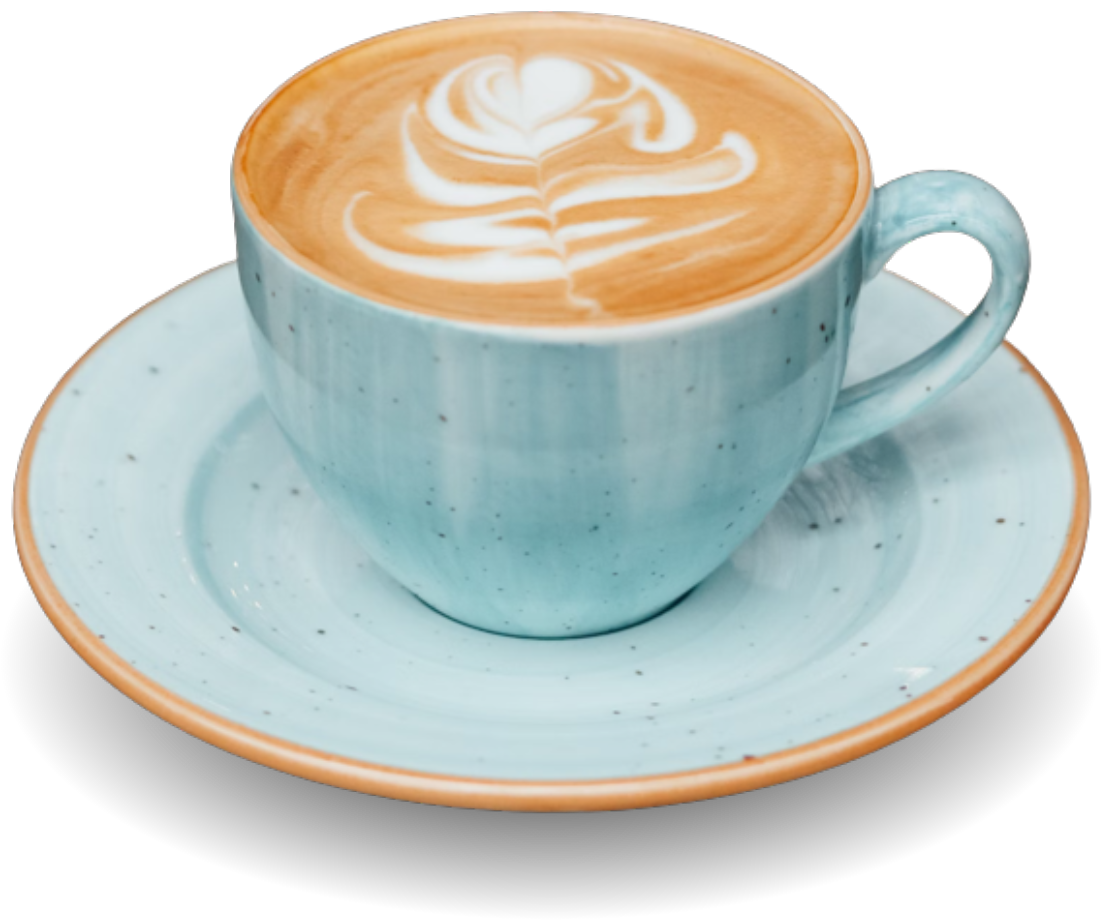 Get Started Today
We offer a risk free month trial for qualified new clients. No upfront payment required.