Case Study
Chai Tees' Improved Web Design and Better Product Offerings
Billing Model: On-Call
Collaboration: Hubstaff Tasks
Industry: Custom Apparel
Sells To: B2C Retail


01
Their backstory
In 2014, Chai Tees opened with one goal; to be the one-stop-shop for schools seeking customizable uniforms, clubwear, and event apparel. In just seven years, Chai Tees has become a large organization with a dedicated warehouse for retail and production. They manage everything from production to delivery, in accordance with their customer's needs.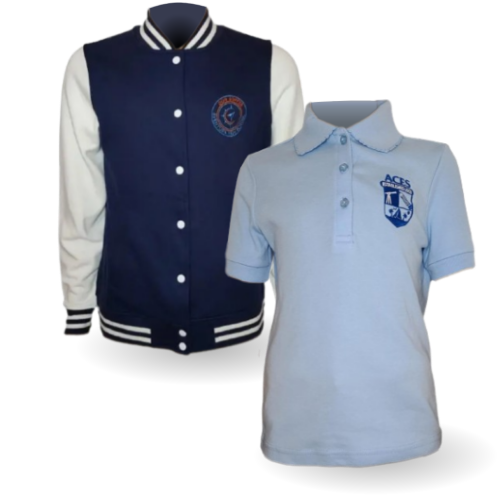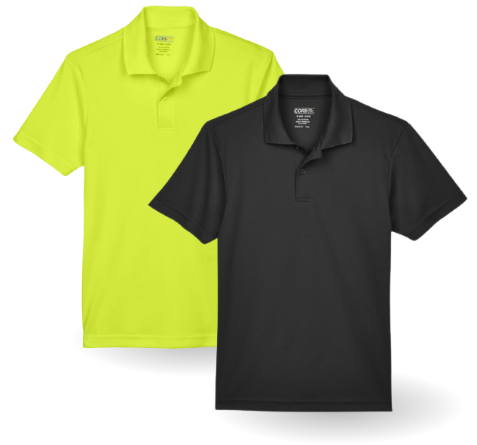 As Chai Tees continues to thrive, they decided to have their website design and product listings customized, improving site navigation and product offerings.
02
What they asked
Chai Tees wanted to improve their website design, making their products and services more enjoyable, efficient, and easy to use. They wanted help in enhancing the site's visual appeal. The company also asked for data scraping and product customization, giving their product listings more flexibility and better user experience.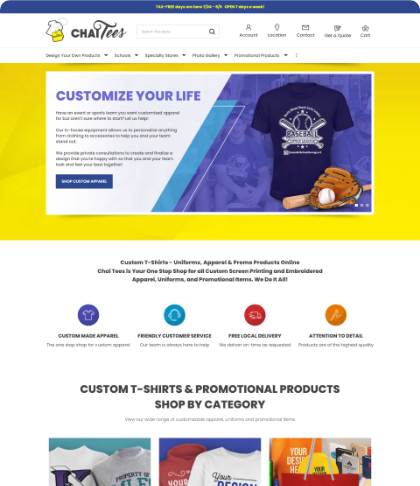 03
How we did it
In order to meet Chai Tees' needs, AOC focused on designing and improving web pages. Here are the technical details our team accomplished:
Improve the website's design and user experience:
The client asked to improve their site's design and user experience to make it more appealing and user-friendly. This involves optimizing the site's navigation, layout, and user interface to make it easier for customers to locate products.
Product Scraping and Customization: Chai Tees worked with our Development and Design team to collect information and enhance product customization for better user experience. They made it easy for customers to browse, view product details, and make purchases.
In addition to these major steps, we conducted the following to fully customize the Chai Tees experience that fits the company's branding and image:
Redesigned some pages

Page design improvements

Connect Zakeke to BigCommerce website

Setup printing method on Zakeke

Add images to products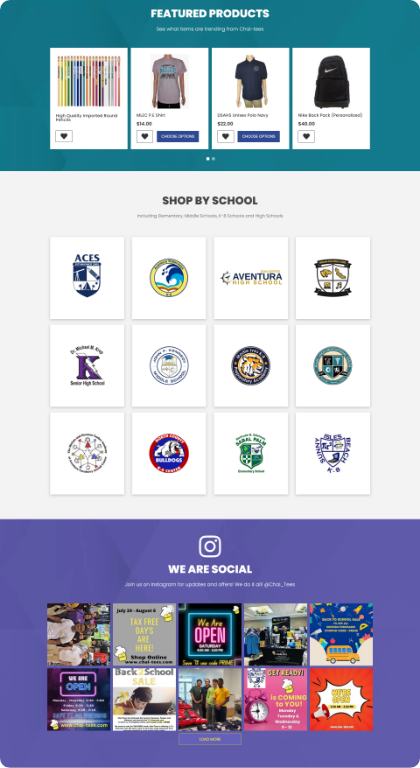 04
The Outcome
After implementing page design enhancements and product customization, the site's user experience improved, gaining a higher conversion rate and more satisfied customers. Having an SEO-optimized website also gave the client an increase in site traffic and increasing their search engine ranking.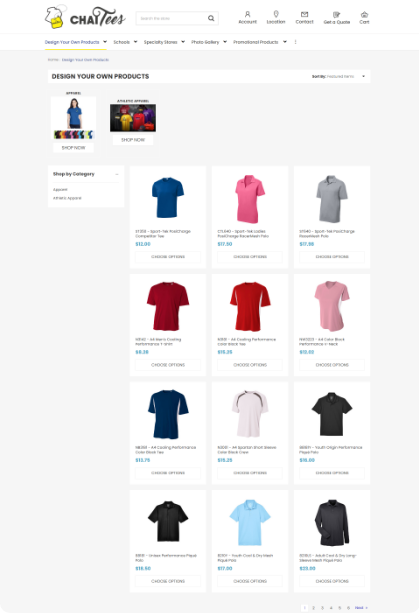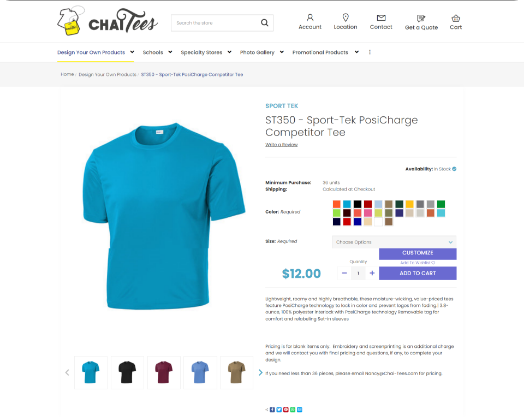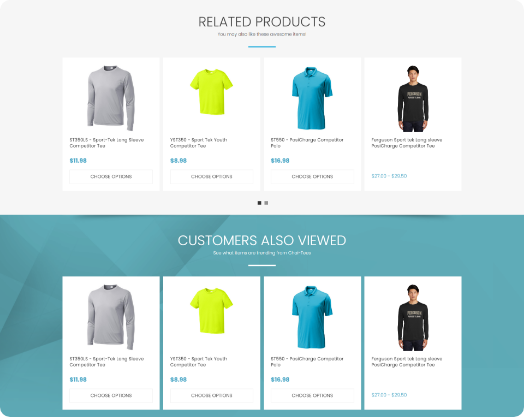 Get Started Today
We offer a risk free month trial for qualified new clients. No upfront payment required.