BigCommerce is a powerful e-commerce platform that enables businesses to boost sales and streamline operations. With its robust features and user-friendly interface, BigCommerce has become a popular e-commerce solution on the market.
Whether you're starting out or looking for ways to grow your business, read on to discover how BigCommerce can do just that!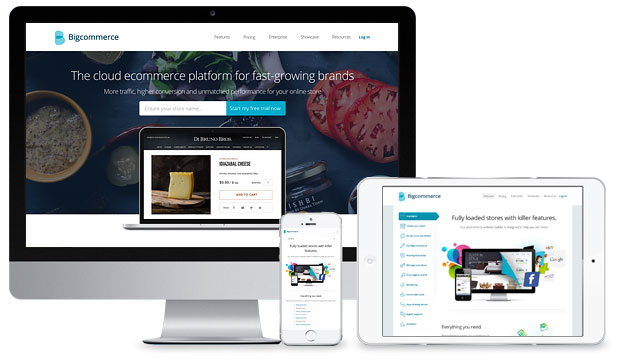 What is BigCommerce?
Bigcommerce is a platform that allows businesses to create, manage, and grow their online stores. With its comprehensive set of features and tools, BigCommerce enables merchants to easily build a professional-looking website from scratch without any coding experience required.

One benefit of BigCommerce is its scalability. Whether you're just starting out or have an established business with multiple channels, BigCommerce can accommodate your needs. Plus, with its user-friendly interface and intuitive dashboard, managing your store becomes a breeze.

BigCommerce also offers a wide range of marketing tools to help you increase sales and drive traffic to your site. From SEO optimization to social media integration, email marketing campaigns and more – there are endless possibilities for growing your online presence through this platform.

If you're seeking for an easy-to-use yet feature-rich solution that can help take your business to new heights – look no further than BigCommerce!
How Does BigCommerce Work?
BigCommerce is a powerful e-commerce platform that can help businesses of all sizes to sell their products online. It works by providing an all-in-one solution for building and managing an online store, including website design, product management, payment processing, shipping fulfillment, and more.
Interface
One of the key features of BigCommerce is its user-friendly interface which allows users to easily customize their storefronts without any coding knowledge. The platform also integrates with popular third-party apps like PayPal and Google Analytics for added functionality.
Technical
BigCommerce takes care of all the technical aspects such as hosting and security so you won't have to worry about it. This means your site will load quickly while being secure from hackers trying to steal valuable information from your customers.
Management
Additionally, Bigcommerce has a robust inventory management system which automatically updates stock levels in real-time across multiple sales channels. This makes it easy to track inventory levels and avoid overselling products.

BigCommerce offers businesses a complete solution for selling products online with ease. Its intuitive interface coupled with its many features make it one of the best e-commerce platforms on the market today!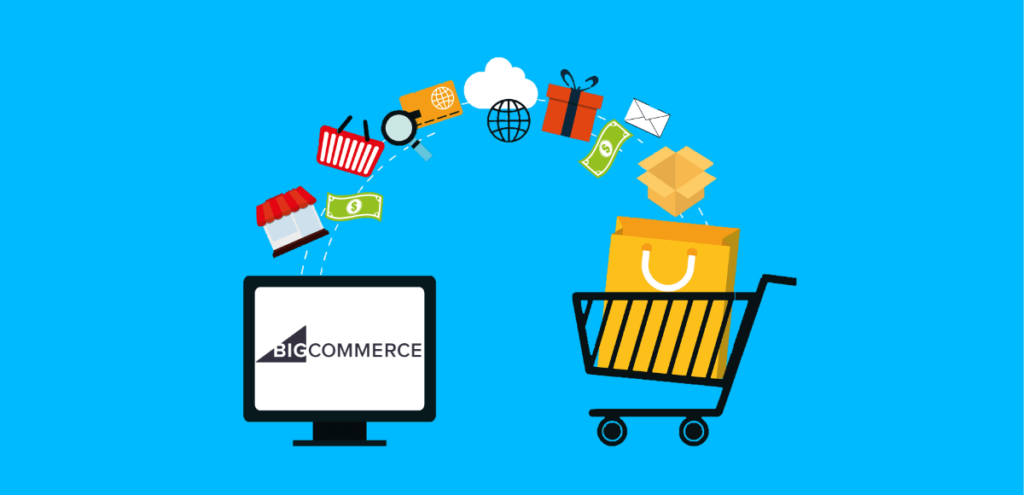 How BigCommerce Can Help Boost Sales
BigCommerce is a powerful e-commerce platform that can significantly boost the sales of your online store. With its friendly interface, it is easy to create and manage an online store that caters to your customers' needs. One way in which BigCommerce helps boost sales is by offering a wide range of built-in marketing tools.
Advertising
For instance, you can use email campaigns, social media integrations, and various other advertising features to drive more traffic to your site and increase conversions. Another benefit of using BigCommerce is that it supports multiple payment gateways, making it easier for customers from different parts of the world to purchase products from your site.
Customization
Furthermore, BigCommerce has numerous customization options like product descriptions with rich content such as videos or images. This feature provides an excellent opportunity for businesses looking forward to increasing their sales margins since they can showcase their products better through multimedia content.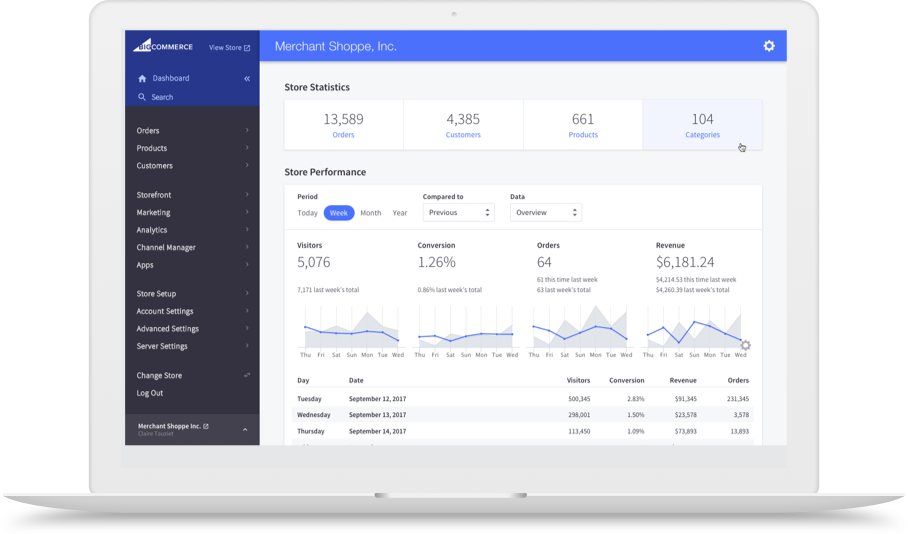 Analytics
In addition, BigCommerce comes with advanced analytics tools that allow you to track key metrics like customer behavior on-site and conversion rates. These insights enable you to make data-driven decisions about how best to optimize your website for higher engagement levels and increased revenue.

Whether you're just starting or looking for ways to improve your existing online business's performance; switching over or integrating into Bigcommerce offers many benefits beyond those discussed here.
How BigCommerce Can Streamline Operations
BigCommerce can do more than just boost your sales. It can also help streamline your operations, making it easier for you to manage your online store efficiently.
Product List
One way that BigCommerce streamlines operations is by providing a user-friendly interface that allows you to easily manage and update your product listings, inventory levels, and orders. You can quickly add new products or make changes to existing ones without having to navigate through confusing menus or deal with cumbersome software.
Third-Party Services
Additionally, BigCommerce integrates with many third-party services such as payment gateways and shipping providers, so you never have to worry about manually inputting data or dealing with multiple platforms. This integration helps automate tedious tasks like order processing and tracking shipments.
Shipping Rates
Another way Bigcommerce streamlines operations is by offering features like automated tax calculation and real-time shipping rates based on the customer's location. This helps ensure accurate pricing information while reducing the risk of errors in manual calculations.
Reporting
Furthermore, BigCommerce offers robust reporting tools that enable you to monitor key metrics like sales performance, traffic sources, popular products, etc., all from one dashboard. With this insight into how your store is doing at any given moment in time will allow you to always keep track of what works best for your business.

If you're looking for an e-commerce platform that not only boosts sales but also simplifies day-to-day management tasks; then try out Bigcommerce today!
Getting Started with BigCommerce
Getting started with BigCommerce is easy and straightforward.
Sign up for an account on their website. You can choose from different pricing plans that suit your needs and budget.

Once you have signed up for an account, you can start customizing your online store according to your preferences. You can choose from a variety of templates and themes or create a unique design using the platform's built-in design tools.

BigCommerce also offers various integrations with popular payment gateways such as PayPal, Stripe, and Square, making it easier for customers to make payments securely.

The platform also provides features like inventory management tools, order processing systems, shipping options, and tax calculations that help streamline operations and automate processes in your online store.

BigCommerce offers excellent customer support through email or live chat if you encounter any issues while setting up or running your store.

Getting started with big commerce is a relatively simple process that enables entrepreneurs to set up their e-Commerce stores quickly without much technical expertise.
BigCommerce is an excellent platform for any online store looking to boost sales and streamline operations. Its user-friendly interface, powerful tools, and extensive integrations make it a top choice among e-commerce businesses of all sizes.
By using BigCommerce to manage your online store, you can focus on growing your business rather than worrying about technical details. With its advanced features like abandoned cart recovery, SEO optimization tools, and built-in payment processing options, you can improve customer experience while increasing conversions.
In addition to its sales-boosting capabilities, BigCommerce also offers numerous solutions for streamlining operations such as inventory management systems and shipping integrations. These elements help decrease the time spent on manual tasks to focus on other areas of your business.
If you're looking for a friendly yet powerful solution to manage your online store's sales and operations in one place — then look no further than BigCommerce!