In today's digital era, businesses are seeking to adapt to the ever-changing e-commerce landscape. This is where BigCommerce comes in – a platform that offers powerful tools and features to help businesses grow online.
Whether you're a small startup or an established enterprise, BigCommerce has the potential to revolutionize your business operations. We'll explore how BigCommerce can transform businesses of all sizes, the different plans offered by the platform, and how you can get started with it.
So buckle up as we dive into the world of BigCommerce!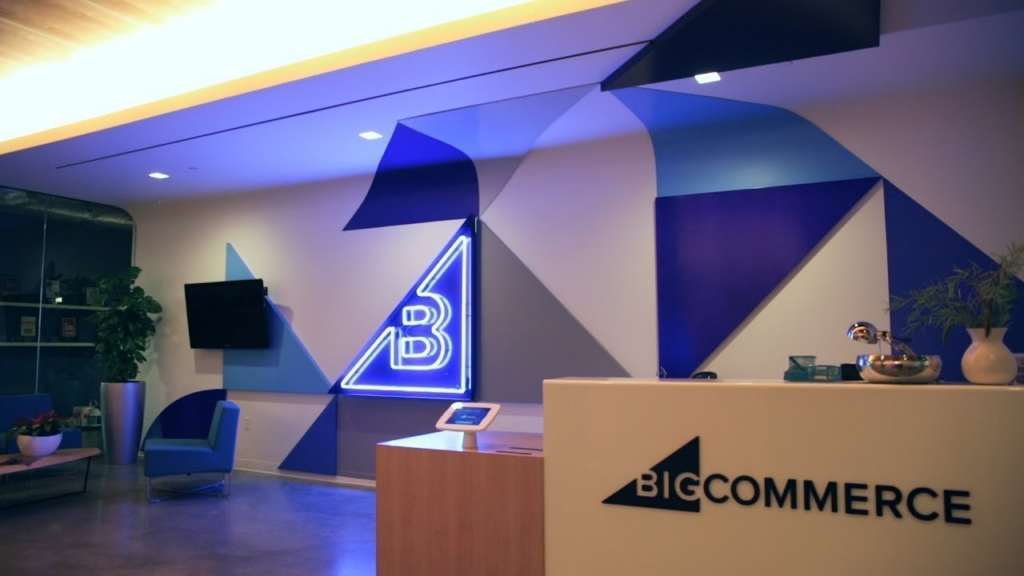 BigCommerce Overview
BigCommerce is a leading e-commerce platform that empowers businesses of all sizes. Whether you're starting out or planning to grow your business, BigCommerce offers features and tools to help you succeed.
Scalability
One of the standout features of BigCommerce is its scalability. It's designed to accommodate businesses at every stage of growth, from small startups to large enterprises with high volume sales. This means your business and use of the platform grows.
Flexibility
Another key feature is flexibility. With over 80 pre-made templates and custom design options available, businesses have complete control over how their online store looks and functions. Plus, with an extensive app marketplace, merchants can easily add new functionalities such as email marketing automation or abandoned cart recovery.
Security
Security is paramount for any e-commerce site – which is why BigCommerce provides enterprise-grade security features such as SSL certificates and PCI compliance out-of-the-box. BigCommerce delivers on its promise to empower businesses across industries by offering easy-to-use tools that drive conversions while providing secure technology solutions for both sellers and buyers alike.
BigCommerce's Impact on Small Businesses
BigCommerce has been a game-changer for small businesses since its launch. Its simple interface and robust e-commerce features allow small businesses to compete with bigger players online.
Affordable
One of the biggest advantages of BigCommerce is it offers affordable plans that cater to small businesses. These plans come fully equipped with all the tools necessary to build a professional-looking online store, from customizable templates to secure payment gateways.
Features
Another way BigCommerce has had an impact on small businesses is by providing access to features previously only available to larger enterprises. For example, their robust inventory management system helps smaller retailers stay on top of stock levels and customer demand without breaking the bank.
Marketing Tools
BigCommerce also provides valuable marketing tools like SEO optimization and email marketing campaigns. These features help small businesses reach new customers and increase sales while staying within their marketing budget.

BigCommerce's impact on small businesses cannot be overstated. It has opened up opportunities for entrepreneurs who may not have had access to these resources otherwise, empowering them to transform their ideas into successful online ventures.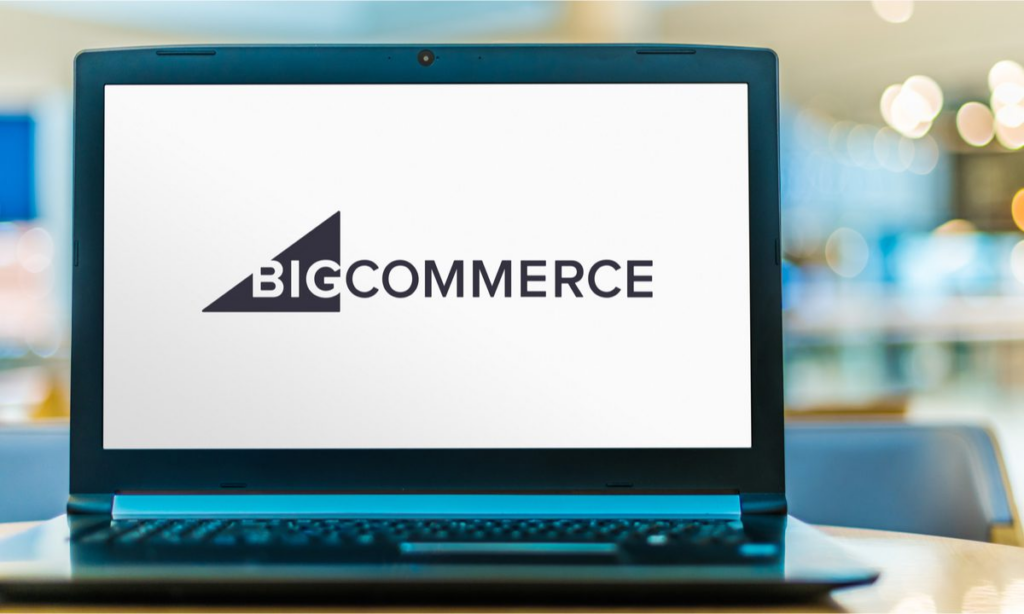 BigCommerce's Impact on Large Businesses
BigCommerce's impact on large businesses is equally significant as its impact on small businesses. In fact, many large enterprises have opted for BigCommerce's services to transform their online business operations. The platform offers multiple features that cater to the needs of larger businesses such as unlimited product listings and bandwidth.
Integration
Moreover, BigCommerce provides seamless integration with third-party apps and marketplaces, including Amazon and eBay, which allows these big players to expand beyond their website. This feature saves them a lot of hassle while handling different channels simultaneously.
Inventory Systems
BigCommerce also helps larger businesses in managing complex inventory systems by providing real-time data analytics and insights into sales trends. This data can help in making informed decisions regarding pricing strategies and identifying popular products among customers.
Security
Furthermore, the platform has an enterprise-grade security infrastructure that ensures all customer information remains safe from cyber threats. Large corporations can't afford any compromises when it comes to protecting customer data; hence this feature is crucial for them.

BigCommerce has revolutionized e-commerce operations across all sizes of businesses successfully. Its powerful features are particularly useful for larger companies looking to streamline their online presence without compromising quality or safety standards in any way.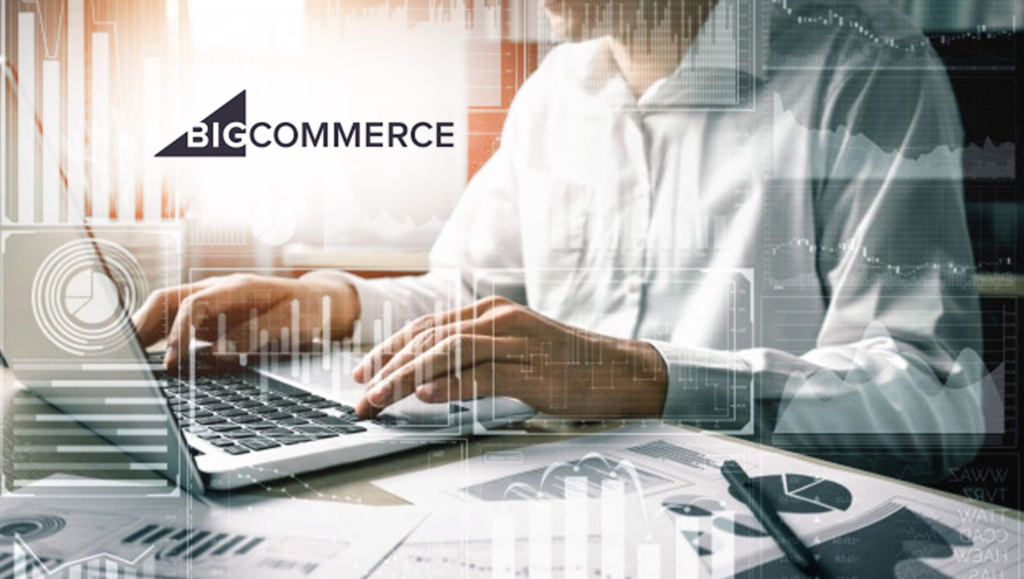 The Different Plans Offered by BigCommerce
BigCommerce offers a variety of plans to cater to different business needs. The pricing varies on the plan you choose, and the requirements of your business.
Standard Plan
The Standard Plan is perfect for small businesses that are just starting out. It comes with the essential features needed to set up an online store, including unlimited products, bandwidth, and storage. This plan also includes access to responsive themes and basic SEO tools.
Plus Plan
For growing businesses who require more advanced features such as abandoned cart recovery or faceted search filtering options, BigCommerce's Plus Plan would be ideal. This plan also allows integration with popular marketplaces like Amazon and eBay.
Pro Plan
The Pro Plan also offers unlimited product listings, 24/7 customer support via phone or chat, and access to the BigCommerce app store which includes over 600 apps designed to enhance your store's performance. Additionally, the platform's intuitive drag-and-drop interface makes it easy for anyone to build a stunning online storefront without any coding knowledge.
Enterprise Plans
On the other hand, large enterprises can opt for Enterprise Plans which offer more customized solutions tailored specifically to their unique requirements. With this option comes personalized support from a dedicated account manager along with priority support channels for faster resolution times.

Choosing the right BigCommerce plan depends on factors like budget constraints, business objectives and growth plans- so it's important to evaluate each option carefully before making a decision.
How to Get Started with BigCommerce
Getting started with BigCommerce is easy, and can be completed in a few steps. First, sign up for an account on the BigCommerce website and choose a plan regarding your business needs.

Once registered, setting up your store is next. This involves choosing a theme for your online store from the various options offered by BigCommerce. You can tailor the design and layout of your site.

After setting up the design, it's time to add products to your online store. This involves creating product listings with descriptions, images, prices, shipping details and other relevant information about each product.

Next step is integrating payment gateway options such as PayPal or Stripe which allows customers across different countries to pay easily.

Finally before launching make sure all settings are accurate like tax rates, shipping costs etc., so that everything runs smoothly when visitors start coming through.

With these simple steps, getting started with BigCommerce will not only provide you with an efficient platform but also take care of all e-commerce related issues allowing you to focus more on generating sales revenue!
BigCommerce is an e-commerce platform that transforms businesses of all sizes. With its friendly interface and strong features, small businesses can compete with larger ones on a level playing field. Meanwhile, large enterprises can streamline their operations and scale their business with ease.

BigCommerce's different plans offer flexibility to suit the needs of any business size, from startups to enterprise-level companies. And getting started with BigCommerce is easy thanks to its intuitive setup process and helpful customer support team.

If you're looking for a platform that can transform your business through increased sales and streamlined processes, then BigCommerce is worth considering. With its robust features and scalability options, it's no wonder why so many businesses have already made the switch to this powerful platform! Our team of excellent developers and designers at Always Open Commerce will help you through the process of migrating and transforming your business.