Having an online presence is pivotal in today's digital era. E-Commerce platforms provide the perfect solution for entrepreneurs wanting to expand their reach and increase sales.
It can be overwhelming to choose the perfect one that won't break the bank. We'll dissect the top 5 e-commerce platforms to help you decide which one suits you best. So let's dive in!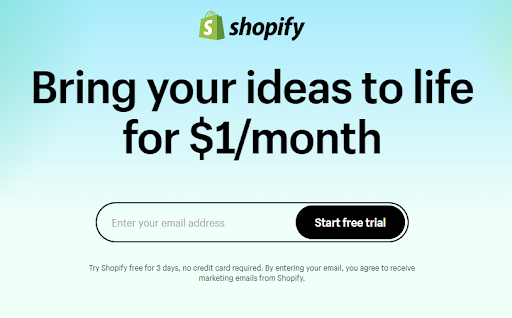 Shopify
Shopify is the most famous e-commerce platform available, and for good reason. It's user-friendly, affordable, and offers a wide array of elements to help small businesses grow their online presence.

One of the best things about Shopify is its extensive app store. There are countless apps available that can be integrated into your Shopify store to enhance functionality and streamline processes such as order fulfillment or marketing campaigns.

Shopify also provides multiple payment gateway options, allowing customers to pay via credit card, PayPal or other means depending on what you prefer. This can increase customer trust in your brand by providing them with a convenient way to make transactions.

Another great feature of Shopify is its SEO capabilities. The platform makes it easy for you to optimize your website for search engines through customizable meta tags and descriptions.

Shopify is an excellent choice for small business owners who want an intuitive e-commerce platform with plenty of customizability options at an affordable price point.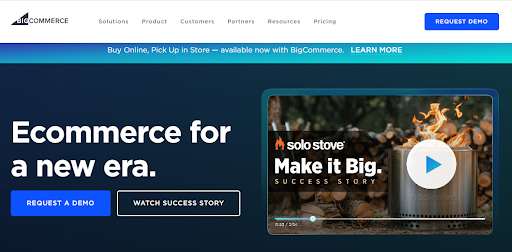 BigCommerce
BigCommerce is an e-commerce platform that offers a wide range of features to help small businesses sell online. With its user-friendly interface and flexible design options, BigCommerce makes it easy for business owners to create a professional-looking online store without any coding knowledge.

One of the key benefits of using BigCommerce is its scalability. As your business grows, you don't have to worry about outgrowing the platform because it can handle high levels of traffic and transactions. BigCommerce has a built-in search engine optimization (SEO) feature that improves your website's visibility on browsers like Google.

Another advantage of using BigCommerce is its integration with popular payment gateways like PayPal and Stripe. This means you can easily accept payments from customers all over the world without having to set up multiple accounts or deal with complicated fees.

If you're looking for an affordable e-commerce solution that provides all the necessary tools for running an online store, then BigCommerce might be right for your small business. If you are looking for a team of certified BigCommerce developers to build high-performance e-commerce websites with 100% quality assurance, check out our BigCommerce Development service page.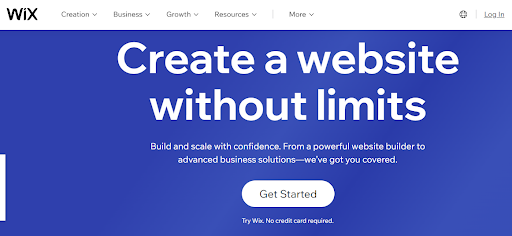 Wix
Wix is a popular website builder that offers an easy-to-use e-commerce platform for small businesses. With Wix, you can create an online store using their customizable templates and drag-and-drop interface. The platform also includes built-in payment processing options, inventory management tools, and shipping integrations.

One of the benefits of using Wix is its affordability. Unlike some other e-commerce platforms, Wix doesn't charge transaction fees on your sales. This means you get to keep more of your profits without worrying about extra fees eating into your revenue.

Another advantage of using Wix is its user-friendly design features. You don't need any coding skills to set up your online store with Wix. Their templates are designed to be easily customizable with just a few clicks.

Wix also offers robust customer support services through their help center and live chat support team. If you run into any issues while setting up or managing your online store, they're available to assist you every step of the way.

If you're looking for an affordable and straightforward e-commerce platform for your small business, consider giving Wix a try!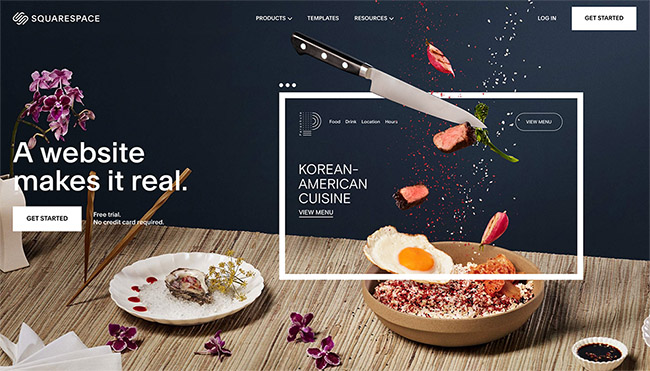 SquareSpace
SquareSpace is another popular e-commerce platform that small businesses can use to create an online store quickly and easily. This platform has a user-friendly interface, making it easy for beginners to set up their store without any coding knowledge.

One of the main benefits of SquareSpace is its beautiful templates. The platform features stunning designs that are perfect for showcasing your products and creating a professional look for your brand. There are plenty of customization options that lets you tailor your website's design to fit your needs.

SquareSpace also offers secure payment processing through Stripe, ensuring that customers' transactions are safe and protected. In addition, the platform provides excellent customer support via email or live chat whenever you need help with anything regarding your online store.

However, unlike Shopify or BigCommerce which offer more advanced features, SquareSpace may not be ideal for larger enterprises with complex needs such as inventory management tools or integrations with other software systems.

If you're looking for an affordable e-commerce solution with stunning templates and great customer support, then SquareSpace could be the right choice for your small business!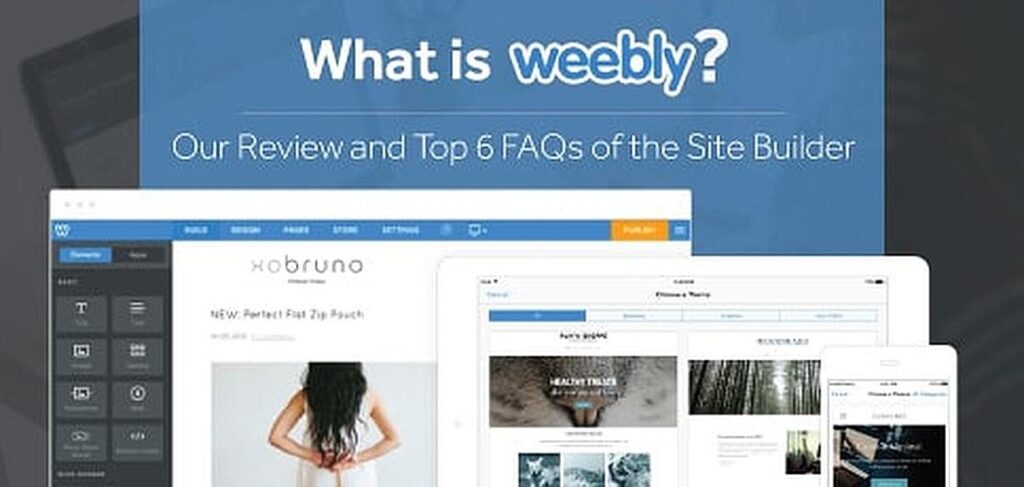 Weebly
Weebly is an e-commerce platform that simplifies building and managing a website. With its user-friendly drag-and-drop editor, even those with no coding experience can create a professional-looking online store in just a few clicks.

One of Weebly's standout features is its SEO tools, which include customizable page titles, meta descriptions, and URLs. This makes it easier for your website to rank higher on search engine results pages (SERPs) and attract more organic traffic.

In terms of pricing, Weebly offers four different plans ranging from free to $38 per month. The free plan includes basic features like SSL security and 500MB storage space while the premium plans offer additional features like email marketing campaigns and real-time shipping rates.

Another great thing about Weebly is its responsive design templates that adapt to any device or screen size. This means your online store will look great whether customers are browsing from their desktops or smartphones.

Weebly might be the right choice if you're hunting for an affordable, easy-to-use e-commerce platform with strong SEO capabilities.
Why E-Commerce is Important for Small Businesses
E-Commerce is essential for small businesses, especially in today's digital age. The surge of online shopping has transformed the way consumers purchase goods and services. With more people turning to the internet to shop, it's vital that small businesses have an e-commerce presence.

One of the primary benefits of e-commerce for small businesses is increased visibility. By having an online store, you open your business up to a much larger audience than just those who can physically visit your store. This makes it easier to reach customers who may not live nearby or are unable to travel due to various reasons.

E-Commerce allows small businesses to streamline operations and decrease costs associated with traditional stores. Online sales allow entrepreneurs to eliminate rent expenses while still reaching a large customer base.

Another advantage of e-commerce is that it enables small businesses to access new markets around the world. Having an online presence means you can sell products globally without worrying about physical location constraints.
Choosing the Best E-Commerce Platform for Your Business
Choosing the perfect e-commerce platform can be worrisome, especially if you are new to online selling. Here are tips to help you make a decision:

1) Identify your budget and needs: Look at the features and pricing plans on each platform and compare them against your budget and business requirements.

2) Consider user-friendliness: The chosen platform should have a simple interface that allows you to easily manage your products, orders, payments, shipping methods, etc.

3) Evaluate customization options: Check whether the platform offers customizable templates or themes that align with your brand identity. You want a unique storefront that stands out from competitors.

4) Ensure mobile responsiveness: In today's digital age, customers use mobile devices more than desktops. Therefore it is beneficial to choose an e-commerce platform whose storefront is modified for mobile devices.

5) Review customer support services: Technical difficulties can arise anytime; hence it is vital to select a platform with reliable customer service available 24/7 via chat or phone.
Choosing the right e-commerce platform is crucial for a smooth online shopping experience for your customers. It can be overwhelming to decide which one to go with, but by considering factors such as cost, features, and ease of use, you can narrow down your options.

Shopify is an excellent choice if you want a platform that offers everything from website building tools to payment processing. BigCommerce also provides robust features and flexibility in customization. Wix is perfect if you are looking for an all-in-one solution that includes website creation and hosting services. SquareSpace offers beautiful templates and design options while Weebly provides affordability without compromising functionality.

Ultimately, each e-commerce platform has its strengths and weaknesses depending on your business needs. Whichever one you choose, always make sure it aligns with your budget and resources while also delivering top-notch customer experiences that drive sales growth. With these platforms at hand, small businesses can now take advantage of the power of e-commerce in growing their ventures without breaking the bank!