Establishing an online store in today's digital era has never been simpler. If you're hunting for a manageable, scalable, and secure platform, then BigCommerce might just be your solution!
We'll give you ten reasons why BigCommerce is the ultimate e-commerce platform for businesses of all sizes. From its wide range of features to its 24/7 customer support and mobile app – we've got you covered!
Uncover how BigCommerce can help carry your online store to new frontiers, regardless if you're a small business or a large enterprise.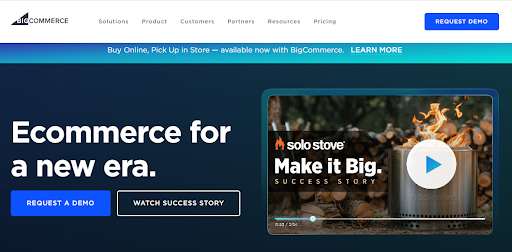 BigCommerce is Easy to Use
One major benefit of using BigCommerce is its user-friendly interface. From setting up a store to managing orders, everything can be done effortlessly. The platform has easy drag-and-drop features for non-technical users to design their online store.

Moreover, BigCommerce has an intuitive dashboard that provides you with all the necessary information at a glance. You can track your sales, revenue, and customer data real-time without navigating through multiple pages.

Another great feature of BigCommerce is its product management system. Adding new products or editing existing ones is a breeze with its simple yet powerful tools. You can also customize the layout and design of your store without any coding knowledge thanks to its built-in themes and templates.

One thing that sets BigCommerce apart from other e-commerce platforms is its comprehensive documentation and support resources.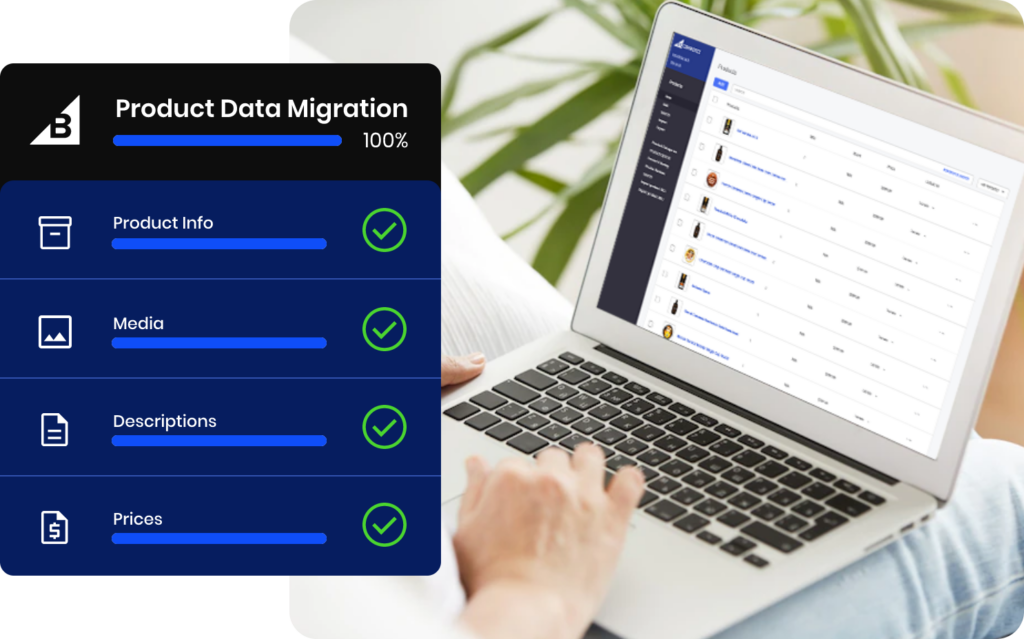 BigCommerce is Scalable
One big advantage of using BigCommerce is its scalability. Whether you're just starting out or have an established online store, BigCommerce can grow with your business.

As your business grows, you'll require a platform that can regulate increased traffic and sales. With BigCommerce, you don't have to worry about switching platforms or migrating data when you reach new levels of success.

BigCommerce offers a variety of plans to suit businesses at different stages of growth. You can start with a basic plan and upgrade as needed to access additional features and support.

In addition to accommodating growing sales volumes, BigCommerce's scalability also means that it can integrate with other systems and applications seamlessly. This allows for greater flexibility in how you manage your store operations.

Choosing a scalable platform like BigCommerce ensures that your online store is adaptable to changes in demand while providing consistent performance and user experience for customers.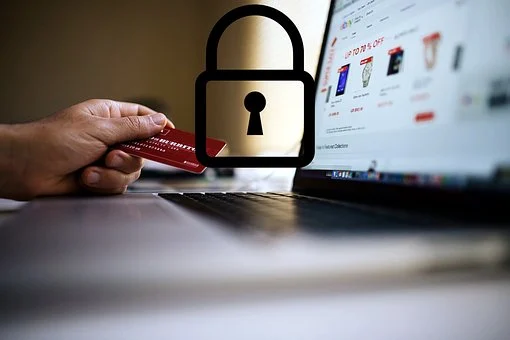 BigCommerce is Secure
When customers visit your online store, they expect that their personal and financial details are protected. With BigCommerce, you can rest easy knowing that your website is secure.

BigCommerce takes security seriously by using multiple layers of protection to keep customer data safe from potential threats. This involves encryption for sensitive information, such as credit card numbers, and regular security updates to guarantee the latest defenses are in place.

Additionally, BigCommerce offers built-in fraud detection tools to help prevent chargebacks and protect against fraudulent transactions. You also have control over who has access to your site through user permissions and password protocols.

Choosing a secure platform like BigCommerce not only secures your customers but also gives them confidence when shopping on your site. By prioritizing security measures with BigCommerce, you can focus on growing your business without worrying about potential breaches or compromised data.
BigCommerce Offers 24/7 Customer Support
BigCommerce is known for its excellent 24/7 customer support.
The company provides varied means to contact their support team, including email, phone, and live chat. They also have a comprehensive knowledge base where users can locate answers to usual queries.

One great thing about BigCommerce's customer support is they appoint knowledgeable experts in all aspects of e-commerce. They're always ready and willing to assist when you need help setting up your store and troubleshooting technical issues.

Another benefit of BigCommerce's customer service is that they offer personalized consultations for their clients.
When it comes to e-commerce platforms like BigCommerce which require round-the-clock uptime and reliability for online stores selling products worldwide at all times zones; having access to 24/7 customer support can mean the difference between success and failure.
BigCommerce Integrates with Major Marketplaces
BigCommerce also integrates with major marketplaces such as Amazon and eBay. This means that you can expand your reach and sell on multiple platforms without having to manage them separately.

By incorporating these marketplaces, BigCommerce makes it easy to list products, manage inventory, and fulfill orders from a single platform. You'll save time by not having to switch between different systems or manually update each marketplace when an item sells out.

Additionally, selling on major marketplaces can increase your visibility and attract new customers who might not have discovered your brand otherwise. With BigCommerce's integration capabilities, you can take advantage of this opportunity without the added hassle of managing multiple channels.

Integrating with major marketplaces provides its users with a powerful tool for expanding their e-commerce presence and driving sales across various platforms.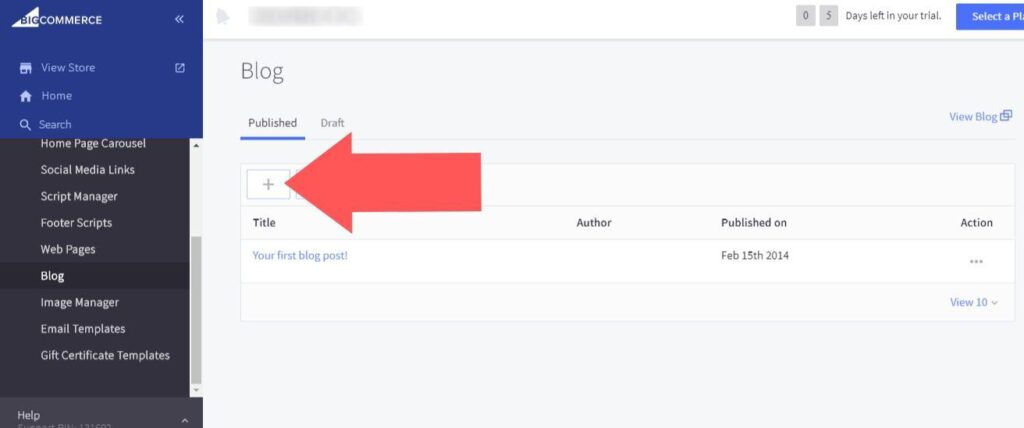 BigCommerce has a Built-In Blog
The most important element in e-commerce is content marketing, and BigCommerce recognizes this. That's why it has an inherent blog feature that lets you create high-quality articles and draw more customers through your site.

With BigCommerce's blogging tool, you can easily manage your blog posts right from the platform itself. You don't need to integrate an external blogging platform or pay extra for features that are already included within the system.

The user-friendly interface makes it simple to customize your blog according to your brand identity. Choose from various templates, customize colors and fonts to match your website so that visitors have a seamless experience when browsing between pages on your website.

Another advantage of a built-in blog is stronger search engine optimization (SEO). The Bigcommerce blogging tool includes SEO-optimized features such as custom URLs, meta descriptions, tags, sitemaps which help increase visibility on Google rankings and boost traffic on search engines.

Using the BigCommerce Blog means better integration between different aspects of your store like products listing pages or category sections; providing even more context for visitors interested in purchasing what they see online!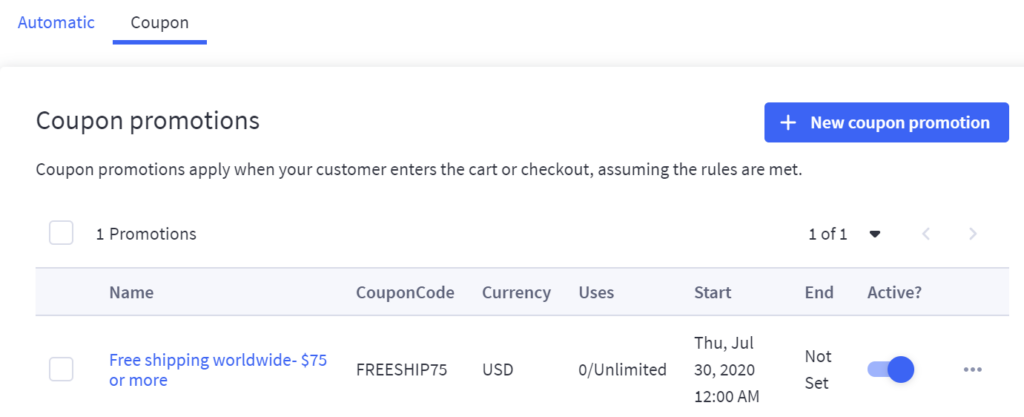 BigCommerce Offers Discounts and Coupons
BigCommerce offers discounts, coupons, and more to help your customers save money. These features can be set up easily within the platform, allowing you to create targeted promotions for specific products or customer groups.

Discounts can be applied as a percentage off or a flat amount, and can also have minimum purchase requirements. You can encourage customers to spend more in order to obtain discounts. Coupons work similarly but require a code input at checkout.

One benefit of using discounts and coupons is their ability to increase sales by creating urgency for customers to make purchases. Limited-time offers and exclusive deals can be promoted through email marketing campaigns, social media posts or on-site banners.

BigCommerce's reporting tools allow you track the success of these promotions, so that you can optimize them over time based on what works best for your business. Offering discounts and coupons is an effective way to drive customer loyalty while increasing revenue on the BigCommerce platform.
BigCommerce has a Mobile App
BigCommerce offers a mobile app that allows merchants to manage their online stores anytime, anywhere.

With the BigCommerce mobile app, store owners can easily view and manage orders, add products, update pricing and inventory levels, track sales performance, and more. This makes it incredibly convenient for merchants who are always on-the-go or away from their computers.

The app also offers push notifications that alert merchants of important events such as new orders or low stock levels. This guarantees that they never miss a beat when managing their business.

The BigCommerce mobile app also integrates with mainstream payment gateways like PayPal and Stripe. This means that store owners can accept payments directly through the app without having to log in to their desktop site.

The BigCommerce mobile app is an essential tool for any merchant planning to streamline their e-commerce operations while maintaining flexibility in managing online stores.
In summary, BigCommerce is the ultimate e-commerce platform for businesses of all sizes. With its simple interface, large array of features, scalability, and reliable security measures, it's no wonder so many online retailers choose BigCommerce to drive their stores.

The 24/7 customer support guarantees that issues are resolved quickly and efficiently. The integration with major marketplaces makes it easier to expand your reach and increase sales. The inherent blog allows businesses to engage with their customers and draw more traffic to their site.

The ability to offer discounts and coupons gives merchants a powerful tool in increasing sales while the mobile app allows them to manage their store on-the-go. If you want a robust platform that offers everything you need as an online retailer look no further than BigCommerce – the ultimate e-commerce platform.
And if you want to make sure your store looks and functions flawlessly, Always Open Commerce is where it's at. With our top-notch team of BigCommerce developers and designers, we will help you create a stunning e-commerce site that will blow your customers away. From customizing templates to building out unique features, we knows all the ins and outs of Bigcommerce development. We will work with you every step of the way to ensure that your brand shines through in every aspect of your website design.